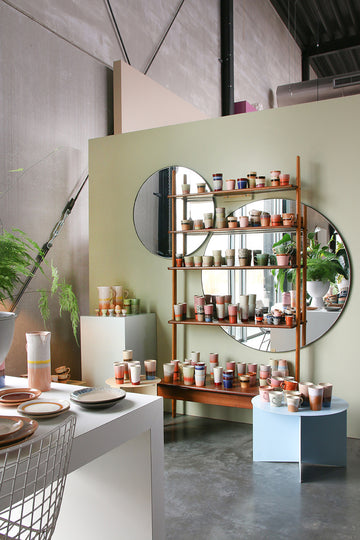 HK Living
Ceramic 70s Egg Cups (4) TAURUS
70's ceramics egg cups, set of 4.

Whether you are a first time lover of our 70s ceramics, or a long term collector, there is always room for more. We are really excited to say that more funky colours, new finishes and rusty designs found their way into our 70s ceramics collection.

The eye-candy of this collection is this new set of four egg cups. Their lovely shape and spring colour finishes definitely give shine to your table setting!

colour: Multicolour - Taurus
dimensions: 4,9x4,9x5,8cm
product length/depth (cm): 4,8
product width (cm): 4,8
product height (cm): 5,6
product diameter (cm): 4,8
product weight (gr): 250
material: Stoneware
characteristic: Reactive glaze
food safe: Yes
dishwasher proof: Yes
microwave proof: Yes
Differences may appear: Yes