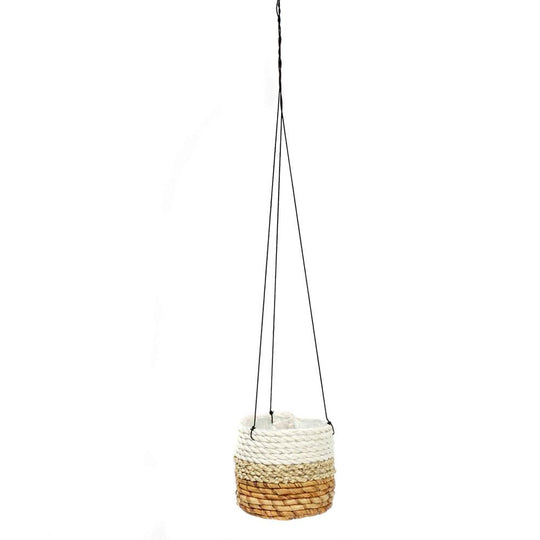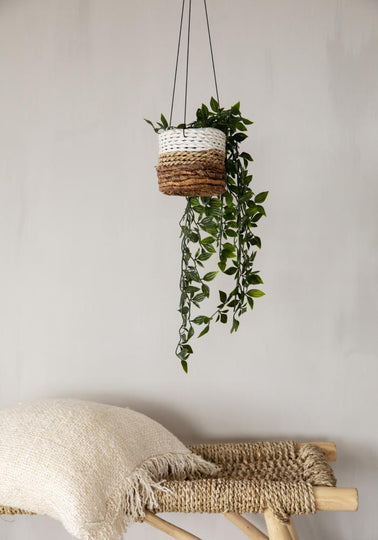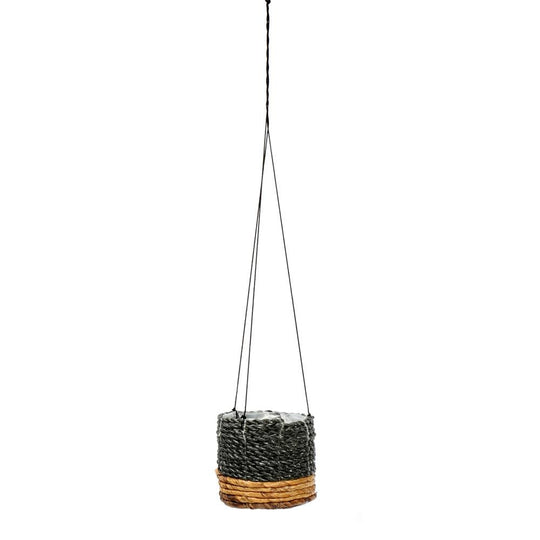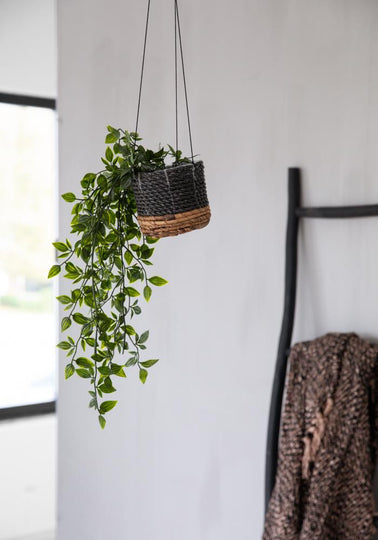 Bazar Bizar
BANANA Plant Hanger
We love hanging plants! This round hanging basket made of banana leaf and seagrass is the perfect plant holder that makes a fabulous home for your indoor plants. Add a decorative touch to your interior space or covered outside room with your favourite natural greenery or faux plant.
Length (cm)  11
Width (cm) 11
Height (cm) 10
Color Black / White, Natural
Material(s) Banana Leaf
Banana leaf furniture is made of dried, sustainable fibers of the banana leaf plant. Beautifully braided and woven to create natural and eco-friendly materials.