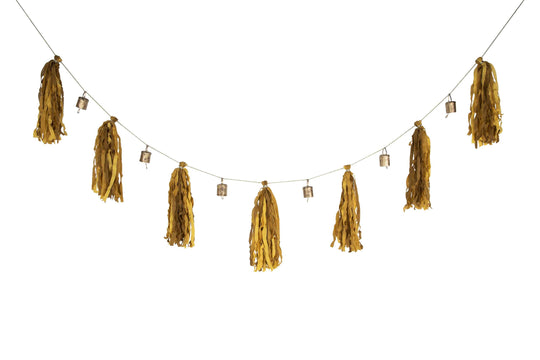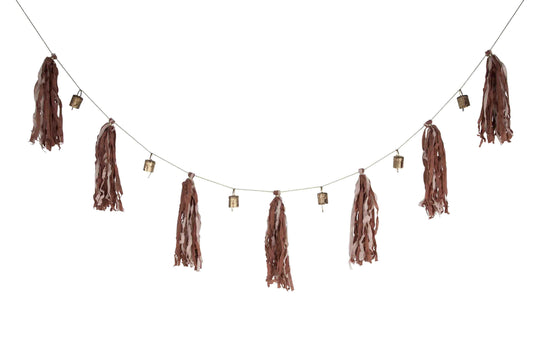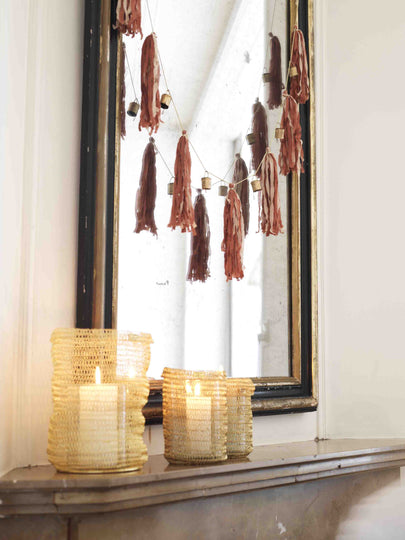 Return To Sender
Bohemian Garland
This celebrate-life bohemian garland with recycled cotton and bells is a cozy decoration in your interior or in the garden. If the bells ring in the wind, your wishes will come true.
2 metres long
Impact
RtS's producer in India is a pioneer in social and economic development. The makers are trained over a period of years and now have truly mastered the art of these handmade products. They mostly use 100% cotton fabrics in different textures. For our festival garlands, they use recycled and waste cotton fabrics, dyeing them in one color, thereby creating a unique rainbow of colors within each fabric.
Return to Sender sells handcrafted products made by women in the poorest regions of the world to help them make a living for themselves and their families. Their revenue goes directly 'return to sender' which contributes to a better wage for the artisans. Your purchase makes all the difference. Thanks to you, thousands of women around the world have been able to make the step towards a better living.
On behalf of all the women behind RETURN TO SENDER: Thank you.