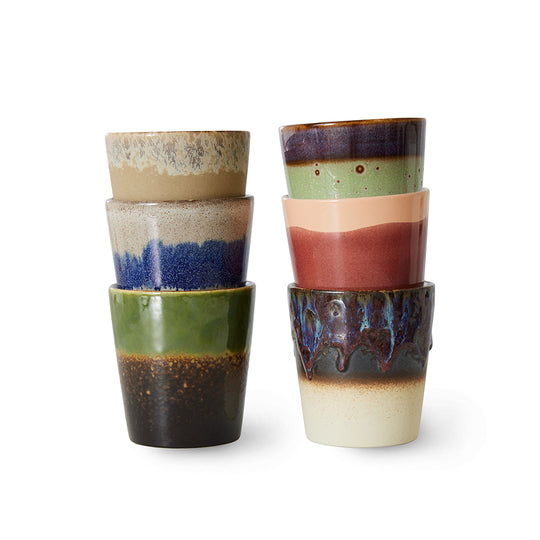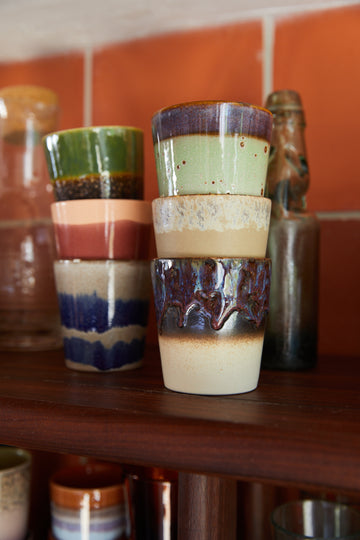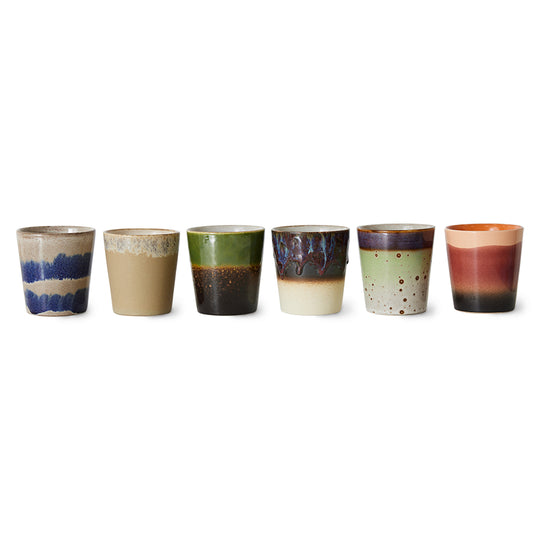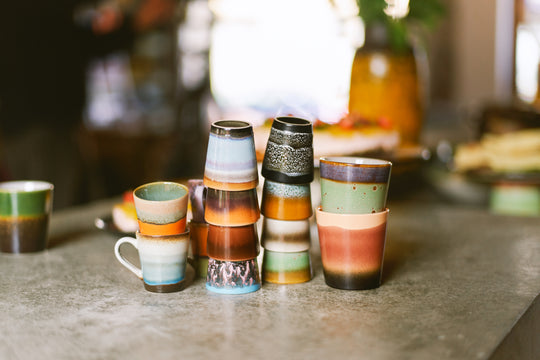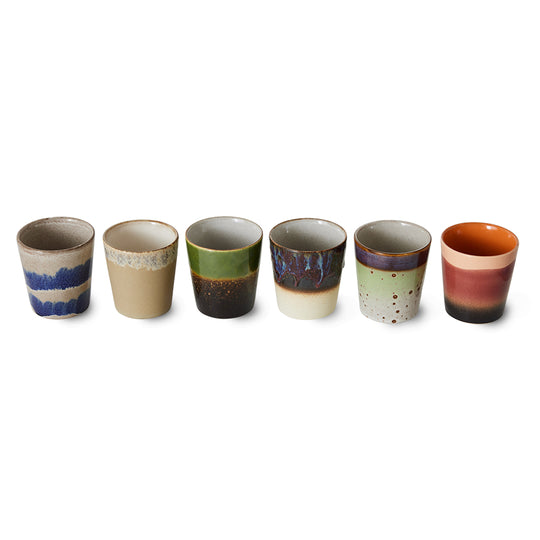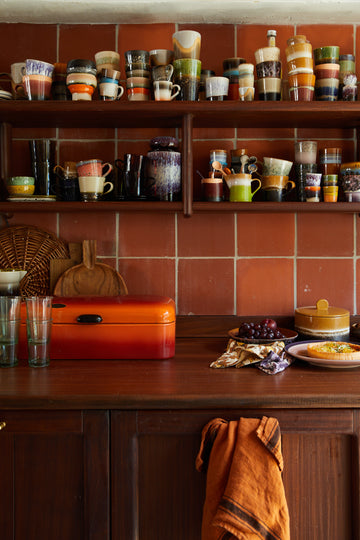 HK Living
Ceramic 70s Coffee Mugs (6) GROUNDING
Ceramic mugs in seventies style.
An all-time favourite - the old-fashioned drip, the trendy Americano or the perfect slow coffee. The coffee mugs have a 180 capacity, so more than enough to fill your beloved mug. Thanks to the earthy elements and natural colours, this is the most relaxed range in the retro 70s ceramic collection. The exciting colour compositions and textured, hand-finished surfaces make each piece unique.

Never change a winning team. The warm hues, the raw textures and the playful dessins add sass to a beautiful scheme. The collection rocks layers of colour, pattern and texture. Whether you are a first time lover of our 70's ceramics, or a long term collector, there is always room for more. Again, more funky colours, new finishes and rusty designs found their way into our collection of mugs, bowls and plates.
colour: Multicolour
dimensions: set of 6
product width (cm): 7,5
product height (cm): 8
product weight (gr): 220
material: CERAMIC
food safe: Yes
dishwasher proof: Yes
product capacity (ML): 180
microwave proof: Yes
remark: Reactive glaze
Differences may appear: Yes