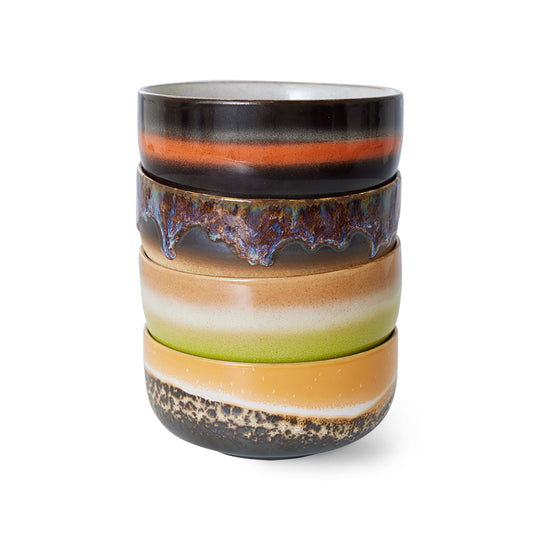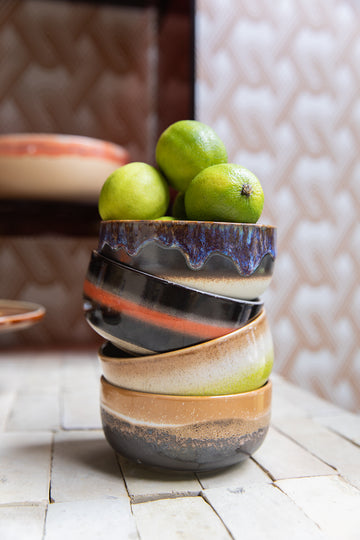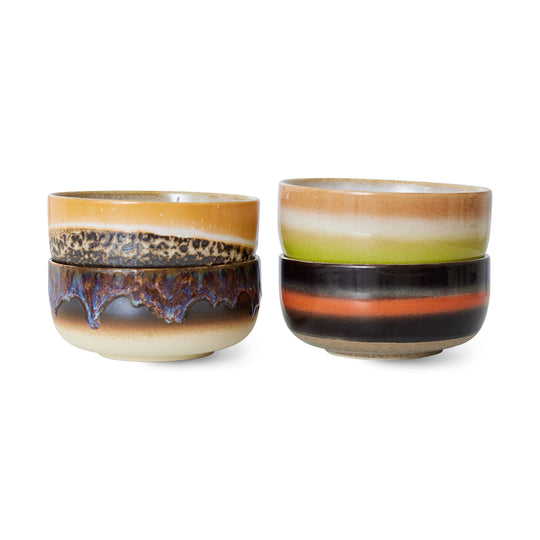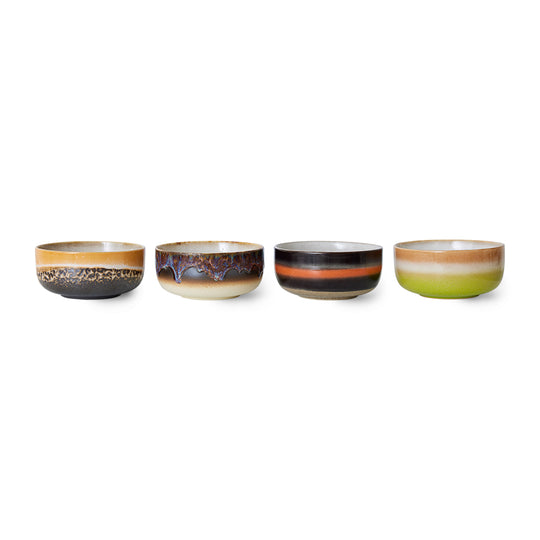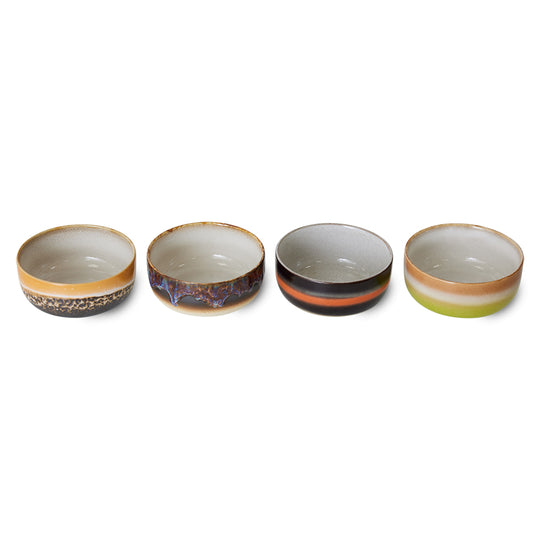 HK Living
Ceramic 70s Dessert Bowls (4) HUMUS
Ceramic bowls in seventies style.
The sound of the 70s was groovy, colourful and full of good vibes. That's exactly what you can expect from the 70s ceramics collection.
The perfect size for your yoghurt breakfast, a tasty bowl filled with snacks or a small side dish. The dessert bowls can be used anywhere and fortunately they come in a set of four different finishes.

Never change a winning team. The warm hues, the raw textures and the playful dessins add sass to a beautiful scheme. The collection rocks layers of colour, pattern and texture. Whether you are a first time lover of our 70's ceramics, or a long term collector, there is always room for more. Again, more funky colours, new finishes and rusty designs found their way into our collection of mugs, bowls and plates.
colour: Multicolour
dimensions: 12,5x12,5x6cm
product length/depth (cm): 12,5
product width (cm): 12,5
product height (cm): 6
product diameter (cm): 12,5
product weight (gr): 1250
material: Stoneware
food safe: Yes
dishwasher proof: Yes
product capacity (ML): 400ml
microwave proof: Yes
remark: Reactive glaze
Differences may appear: Yes