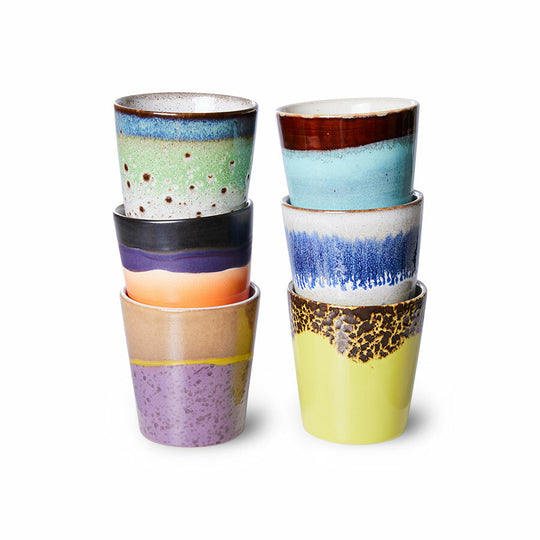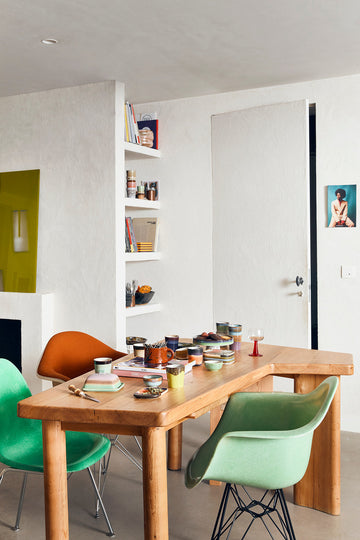 HK Living
Ceramic 70s Coffee Mugs (6) PLUTO
Ceramic mugs in seventies style.
The Ultimate 70s mugs! These new finishes to our 70s Ceramics Collection take us back to the good old days of the 70s. New worlds were discovered, great strides were made both on earth and for the first time on the moon. This new set of mugs each prove an ode to this special period.

Whether you are a first time lover of our 70's ceramics, or a long term collector, there is always room for more. Again, more funky colours, new finishes and rusty designs found their way into our collection of mugs, bowls and plates.


Material: Stoneware
Characteristic: each piece is unique due to the reactive glaze
Differences may appear: due to the hand glazing, differences may appear
Measurements: 7,5x7,5x8cm
Product capacity (ml): 180
Food safe: Yes
Dishwasher proof: Yes
Microvave proof: Yes