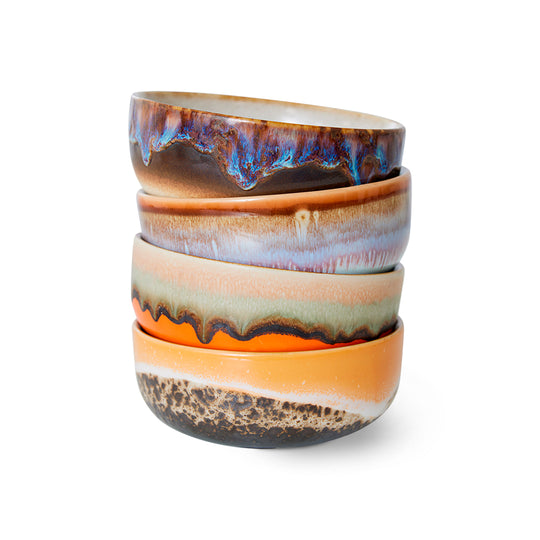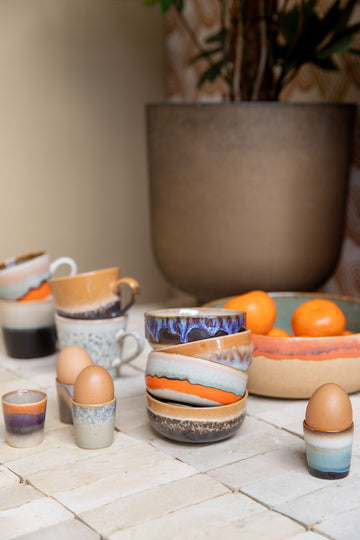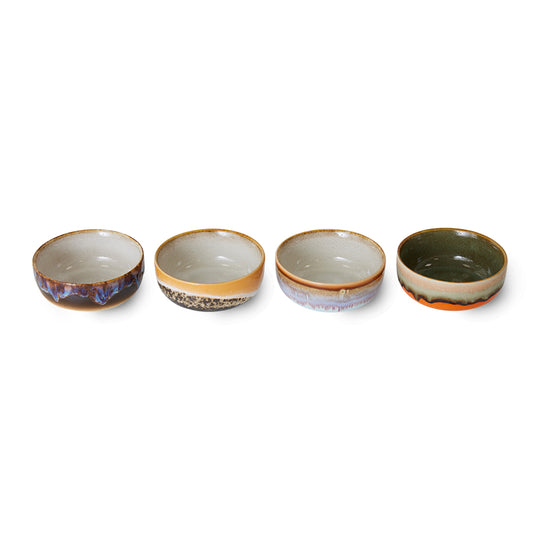 HK Living
Ceramic 70's Tapas Bowls (4) CRYSTAL
Ceramic bowls in seventies style.
An evening of tapas or a sumptuous dinner with friends or family? The tapas dishes are the perfect finishing touch to the tablesetting. Spread them around the table and serve enough for everyone. And just like with tapas, mix and mingle!

Whether you are a first time lover of our 70's ceramics, or a long term collector, there is always room for more. Again, more funky colours, new finishes and rusty designs found their way into our collection of mugs, bowls and plates.
colour: Multicolour
dimensions: 11x11x5cm
product weight (gr): 280
material: Ceramic
food safe: Yes
dishwasher proof: Yes
product capacity (ML): 230
microwave proof: Yes
remark: Reactive glaze
Differences may appear: Yes