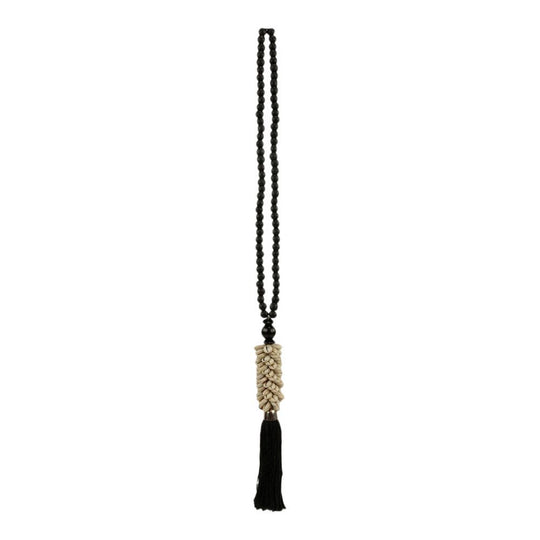 Earthware
Shell Hanger BAYU
Meet our timeless black Bayu shell necklace. You can use the shell chain in different ways, you can hang the chain on your cupboard but also on the wall. Use the shell chain however you want! Nice to combine with our other shell necklace white Sita.
Color: Natural
Size: 70 x 6 x 6 cm
Material: Shell, Cotton & Wood


Earthware originated from the love for authentic and natural products.
Local artisans make the most beautiful items, h
andmade and according to traditional techniques.
 All p
roducts have been obtained in an honest way and tell the unique story of the artisan.
The Earthware style is characterized by neutral colors, a natural look and that special authentic touch.
This ensures that lovers of the brand have unique products in their hands: no item is the same.