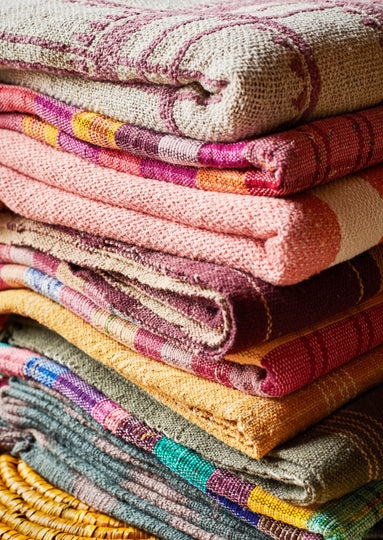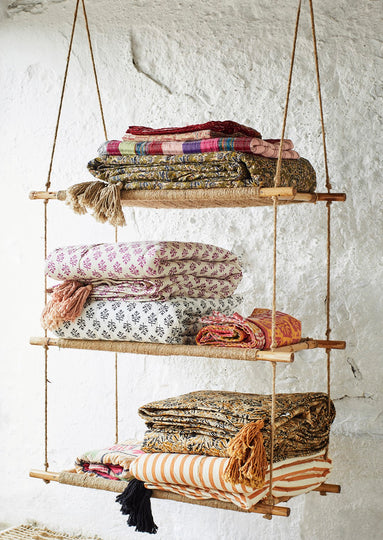 Madam Stoltz
Cotton Rag Throw
This plaid from the Madam Stoltz brand is the coolest for your bohemian inspired interior. The plaid is made of recycled cotton and has super nice fringes on the edge and brings a wonderful splash of color to your home.
The item is 180 centimeters long and 110 centimeters wide. 
Colour: Multi coloured
Material: 100% re-used undetermined fibers
Additional info: Each piece is unique. Gentle wash. Re-used materials and handmade items may vary
Measures: Approx.110x180 cm
Weight: 1.350 kg


WE LOVE RECYCLING
This colourful throw is made by recycling fabric from local areas.
Each piece is one-of-a-kind, and it may be necessary for you to set aside time to find the one that suits your taste and your home perfectly.

Made by hand - chosen by heart.