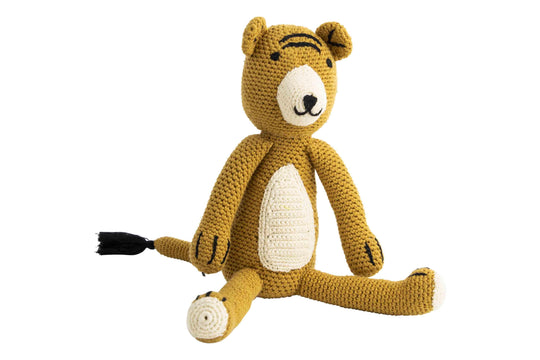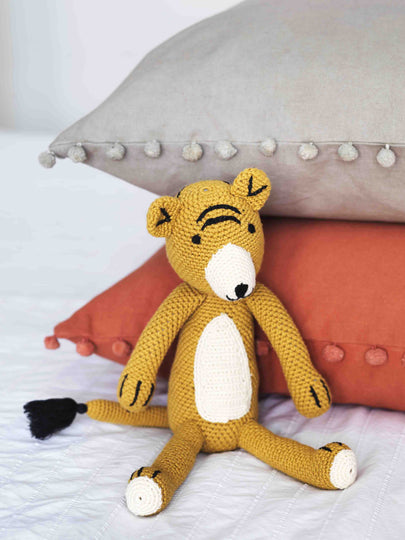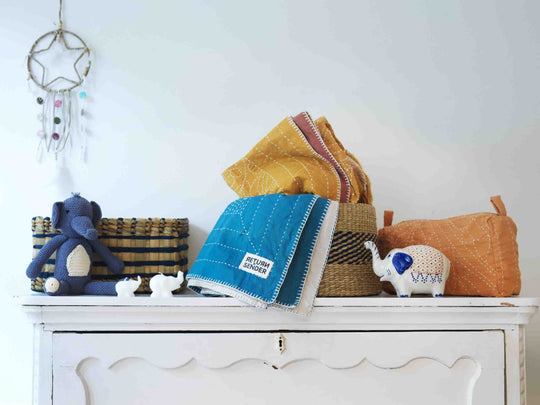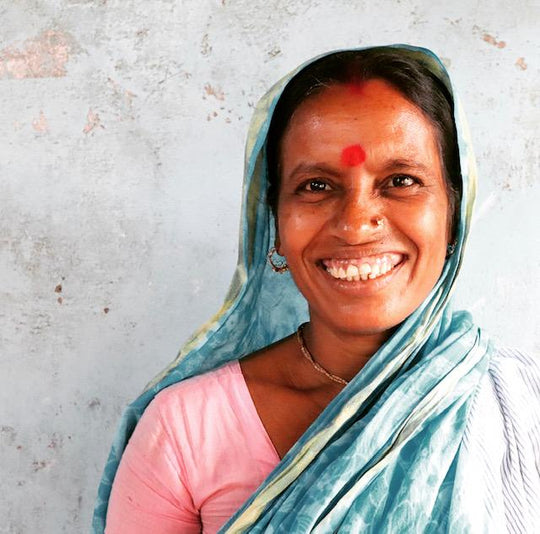 Return To Sender
Cuddly Animals
Decorate your nursery with this sweet hand crocheted cuddly stuffed animal. Because of it's sitting position perfect in a bed or on a shelf.
Available: tiger or elephant.
Length 31 cm // 10 cm arm // 10 cm leg
Material cotton
Color : tiger - ocher, elephant - blue
Impact
When creating a product, RtS's producers' goal is to use traditional designs and patterns that can represent Bangladesh in the world market. And, since these products are handmade, sometimes there are small imperfections in them, which the producer adores and calls this "the very touch of nature".
The cuddly tiger symbolises strength, protection and intuition.
The cuddly elephant symbolises wisdom, kindness and loyalty. 

Return to Sender sells handcrafted products made by women in the poorest regions of the world to help them make a living for themselves and their families. Their revenue goes directly 'return to sender' which contributes to a better wage for the artisans. Your purchase makes all the difference. Thanks to you, thousands of women around the world have been able to make the step towards a better living.
On behalf of all the women behind RETURN TO SENDER: Thank you.