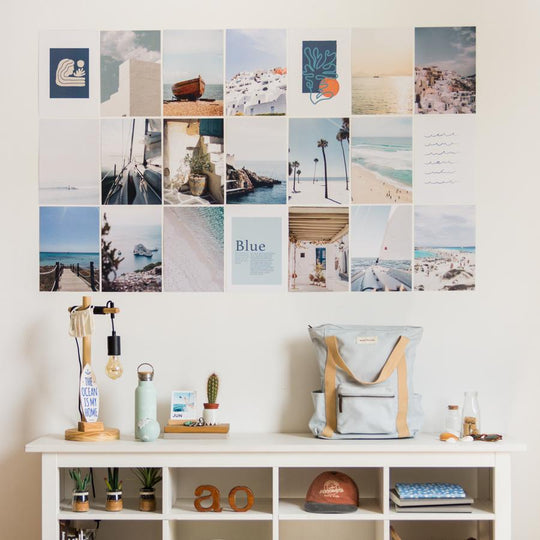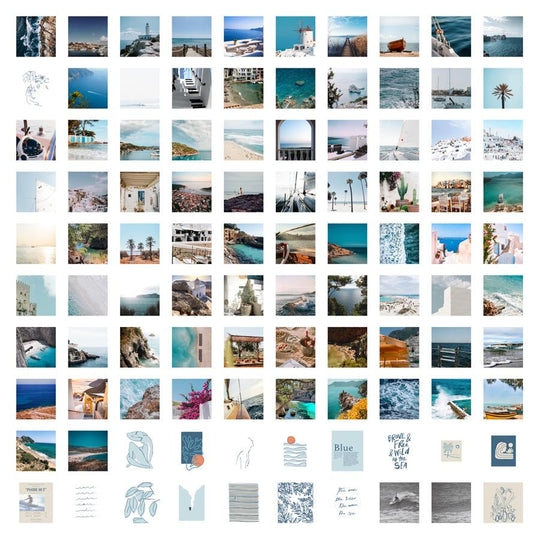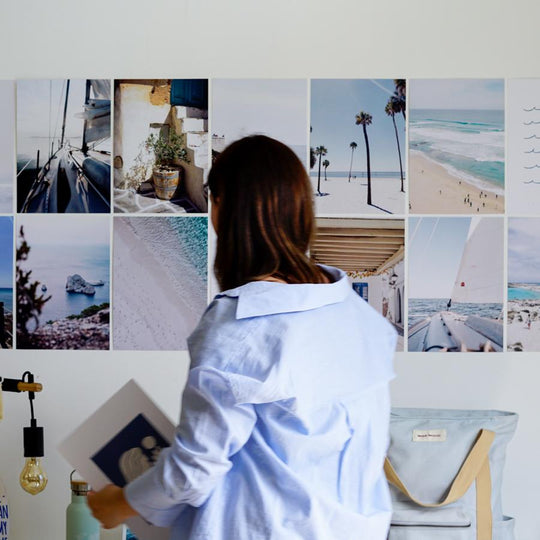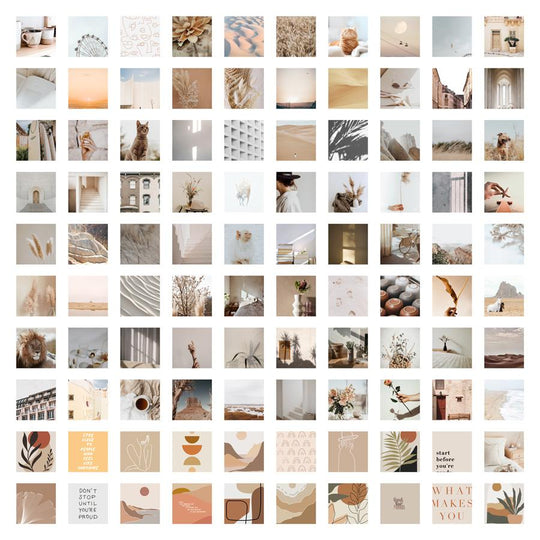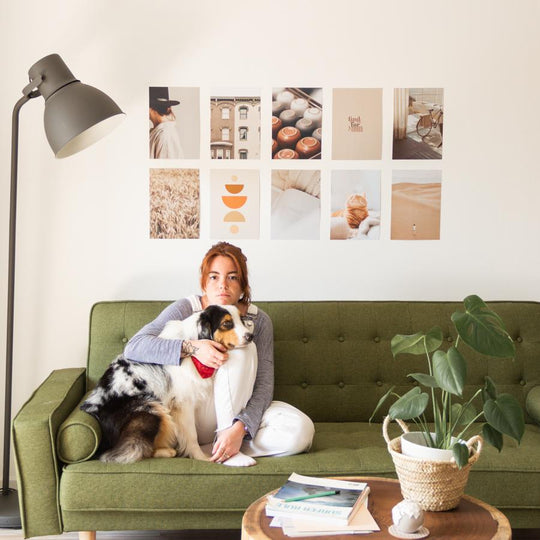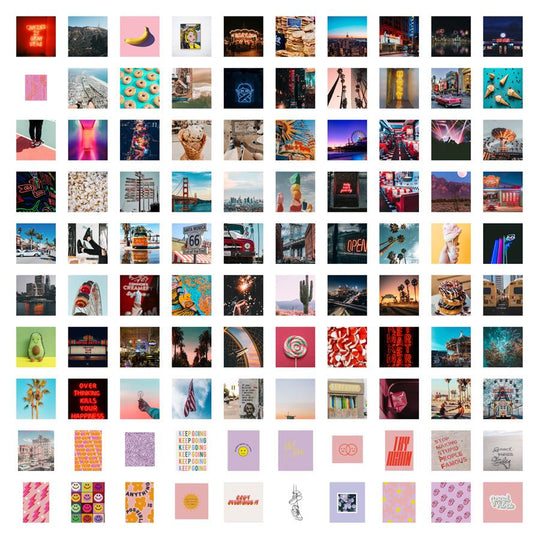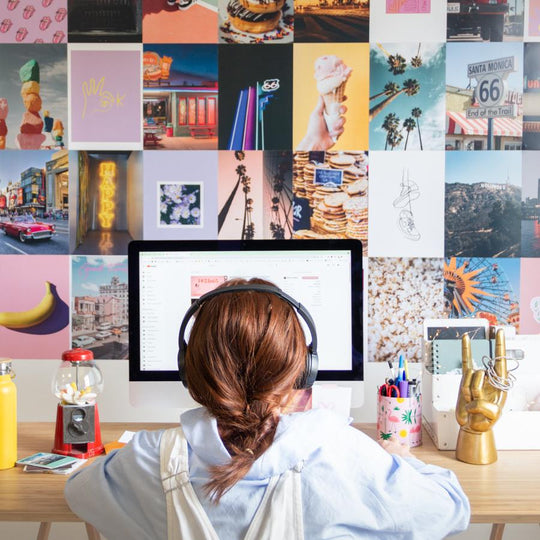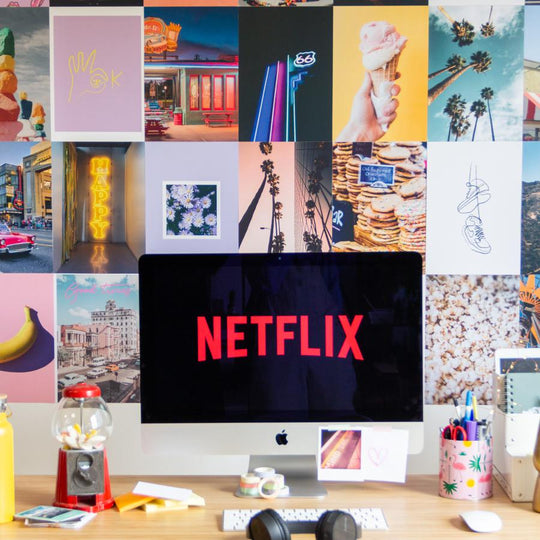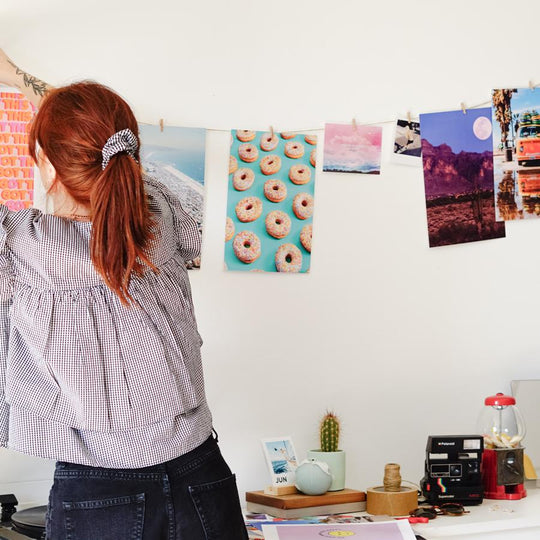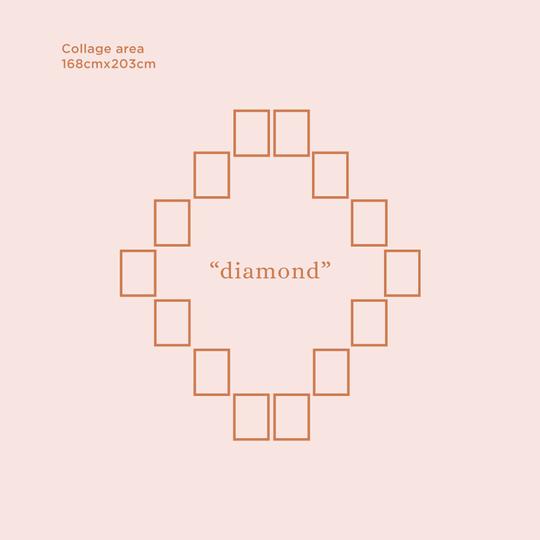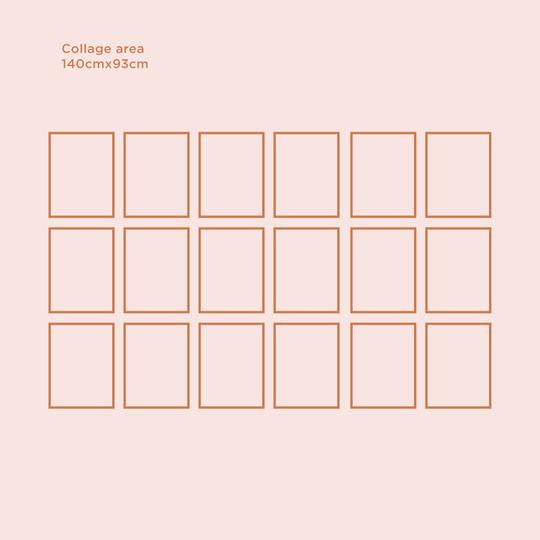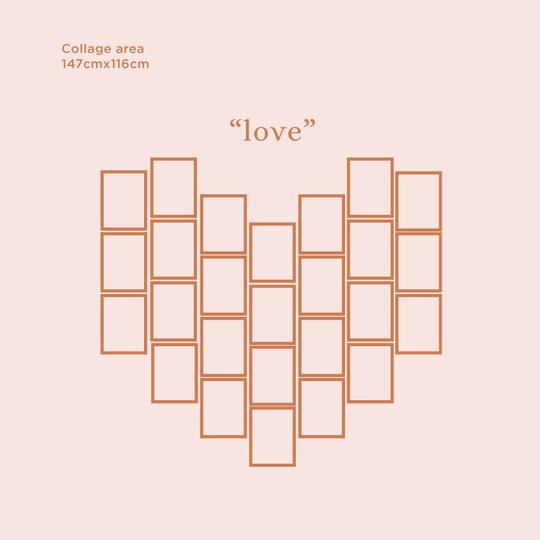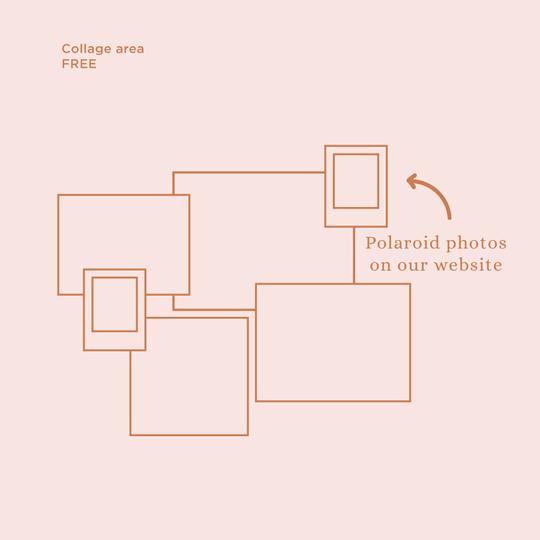 Miss Wood
Deco Photo Packs
Wall art with pictures, posters and quotes
Photos and posters are an essential decorative element and one of the latest home decor trends you can't miss this year - a simple and effective way to complete the design of your favourite spaces.

Three collections of photos to decorate your bedroom's or living room's walls. You will find pictures, illustrations, and quotes in a colour palette representing each collection.

Choose your combination and add a good vibe to the space you like best. Also, using Blu-Tack, double-sided tape, or washi tape, you can avoid frames or drilling holes in the walls.

TIPS
• Create patterns on the wall (heart, circle, diamond...)
• Also, use Polaroids, magazine pages, train tickets... collage them, playing with different sizes.
• If you have extra photos, you can use them for a gift or to cover other objects such as tables or folders, be creative!

Neutrals Collection
Inspired by the colours of nature, with a focus on neutral hues and an emphasis on earth tones. A must for Nordic decor lovers looking for soft and natural shades.

Mediterranean collection
Inspired by the Mediterranean, endless expanses of golden sand, the scent of sea breezes, sunsets and the sound of waves. Perfect for decorating your bedroom walls and waking up to the sea every day.

American Dreams collection
Inspired by urban culture, neon, fluorescent colours, and pop art, this bright collection, including a wide range of hues, conveys vitality and joy, ideal for decorating a young person's room.


CHARACTERISTICS
Size: A4 21x29'7 cm.
Paper: 250g white matt coated, wood-free and very resistant.
Each package includes 100 photos
Double-sided tape not included