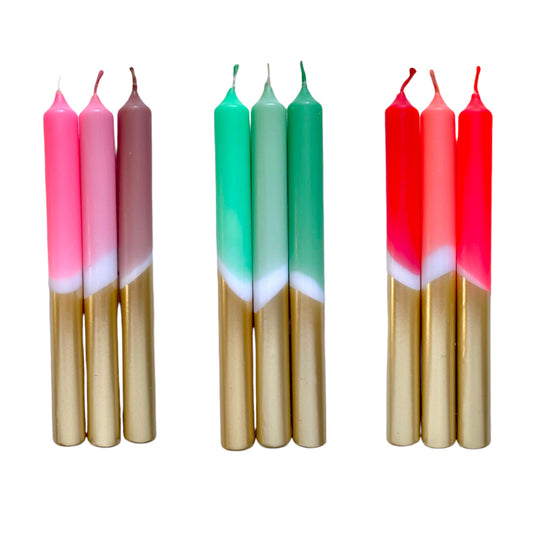 Pink Stories
Dip Dye AUTUMN Candles
Set of three lovingly hand-colored candles.
The delicate autumn nuances in the upper part of the candle are complemented by a cool gold tone. Due to the manual work, each candle is a special one-off with a slight variation in the color gradients.

Carefully selected paraffin from regional production in Bavaria.
RAL certified
Low in soot and emissions
Without palm oil
100% vegan
100% made in Bavaria
size
approx. 210 x 21 mm

perfect gift item
beautifully wrapped in a box: set of 3
color
3 stunning variations

 
Pink Stories is a German company and produces only regionally in Bavaria, uses eco-certified materials, prints with environmentally friendly water-based inks or soybean oil and works with social partners and workshops for the disabled.