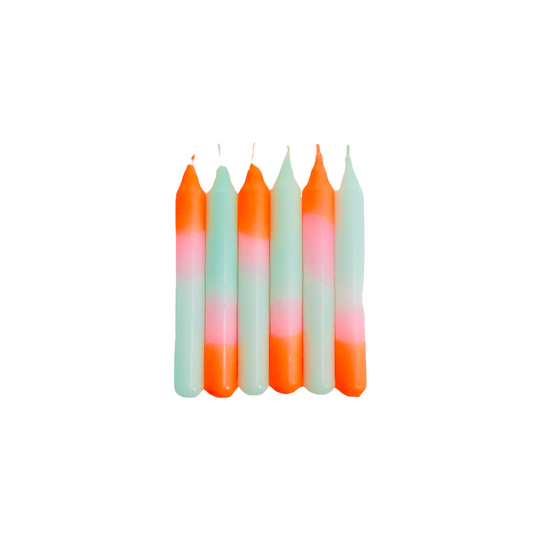 Pink Stories
Dip Dye KONFETTI Candles
Set of 6 lovingly hand-colored neon-look birthday candles. The colors stay the same, the patterns vary with each candle and make them special and unique.
Dyed in cooperation with social institutions in the beautiful foothills of the Alps.
Carefully selected paraffin from regional production in Bavaria.

RAL certified
Low soot and low emissions
Without palm oil
100% vegan
100% made in Bavaria
size
approx. 100 x 13 mm

perfect gift item
color
Sorbet Babies

Pink Stories is a German company and produces only regionally in Bavaria, uses eco-certified materials, prints with environmentally friendly water-based inks or soybean oil and works with social partners and workshops for the disabled.