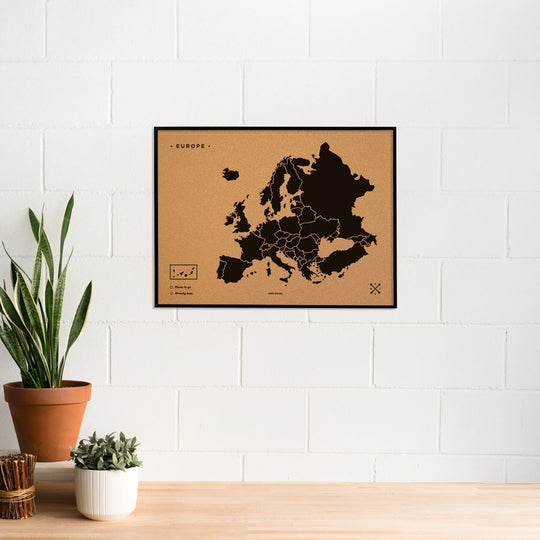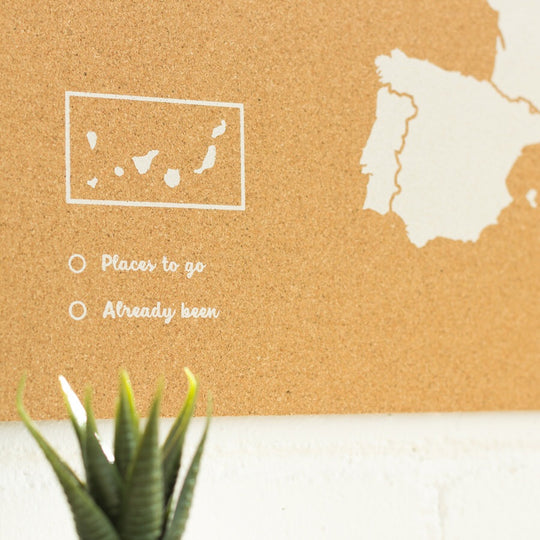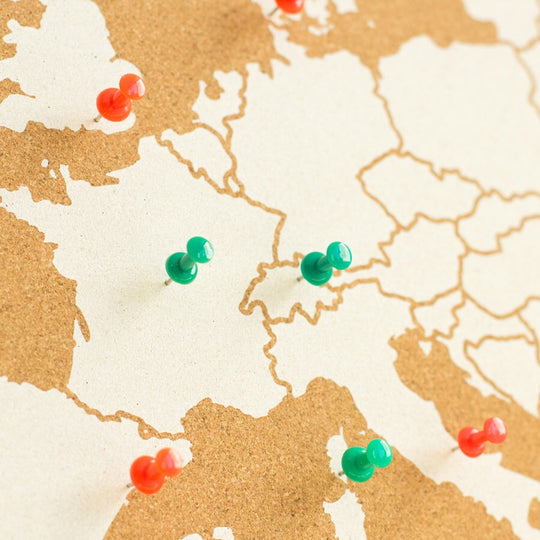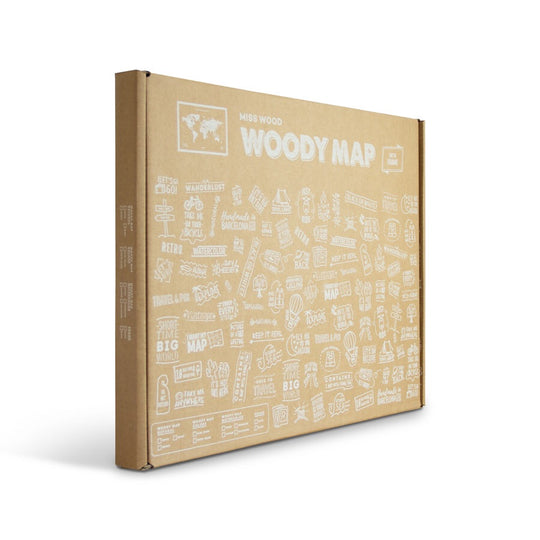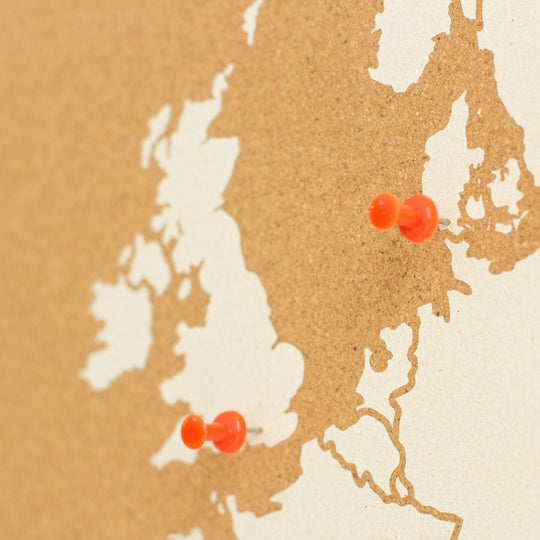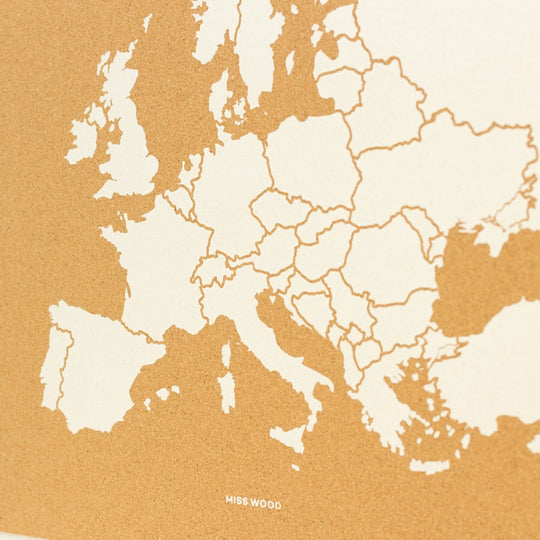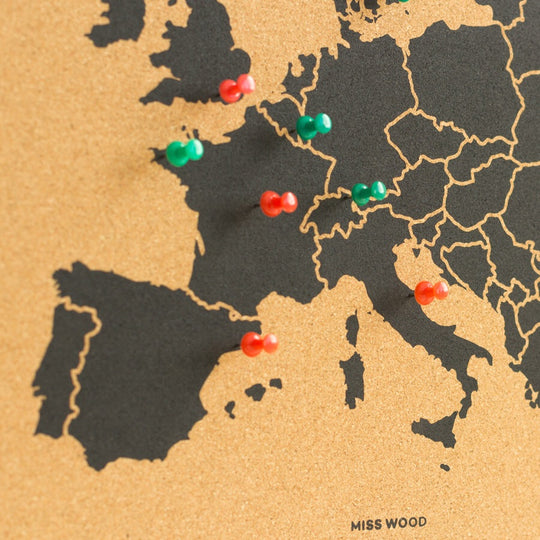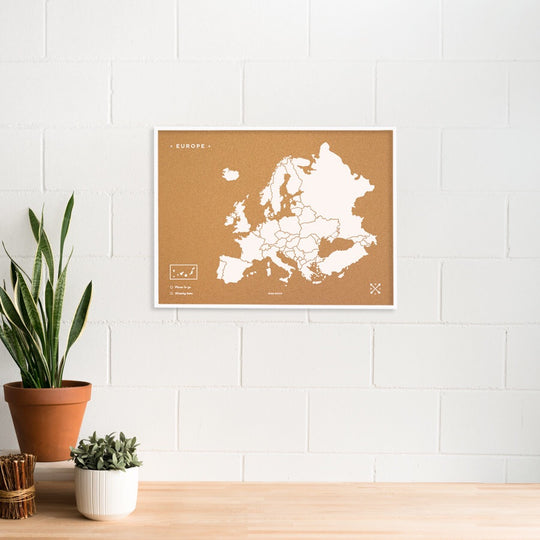 Miss Wood
Europe Woody Map Natural L + Frame
The classic.
A map on corkboard ideal to plan your next travels and keep a beautiful memory of the places you've been to.
Europe
The perfect map for the geography lovers. Do not miss a thing of your favourite continent with our Woody Map Continents.
A cork map
The Woody Map is a world map made of cork. The design is printed on top of one of the sides. The combination of natural cork with colors of silkscreen printing give fresh style and quality to the product.
Let's travel
For every rooted travellers, couple travellers, the adventurous... This is the best gift that you can make and for sure that they will love it!


Material: Natural cork and silkscreen printing design.
– Included: 10 green pins and 10 red pins.
– Packed in a cardboard box.
– Also available with black / white frame.
– You can hang it using the 8 small nails that you find in the box. You can also stick it with double – sided tape.
– Dimensions
L: 60 x 45 x 0,4 cm.
XL: 90 x 60 x 0,4 cm
– World Flag not included
– Installation instructions included