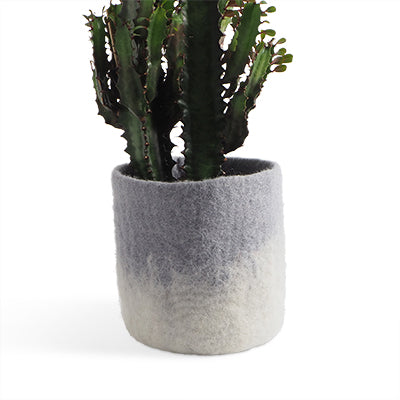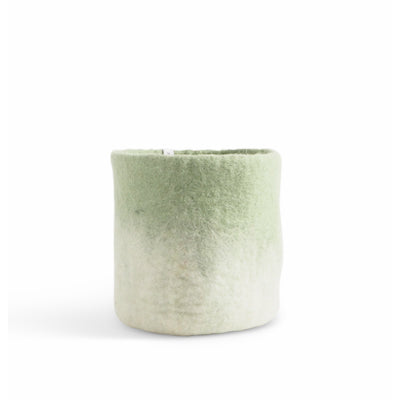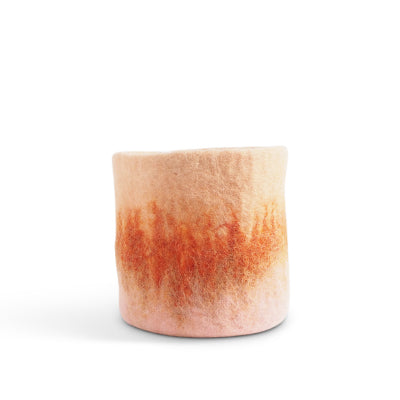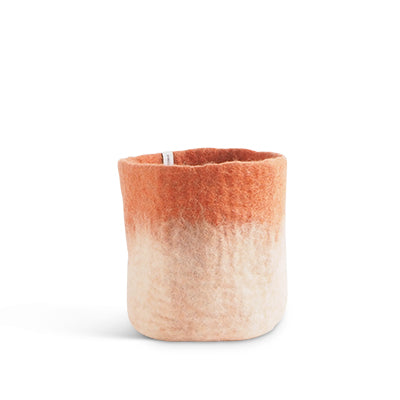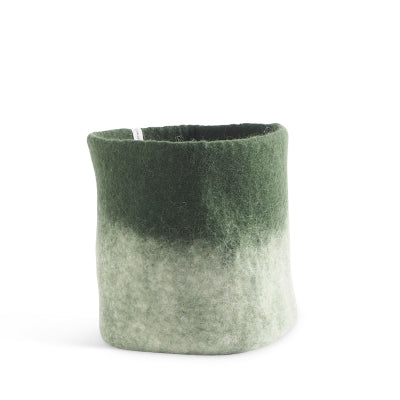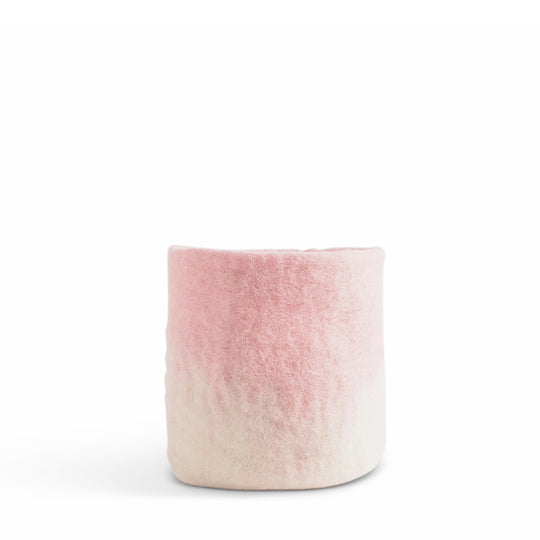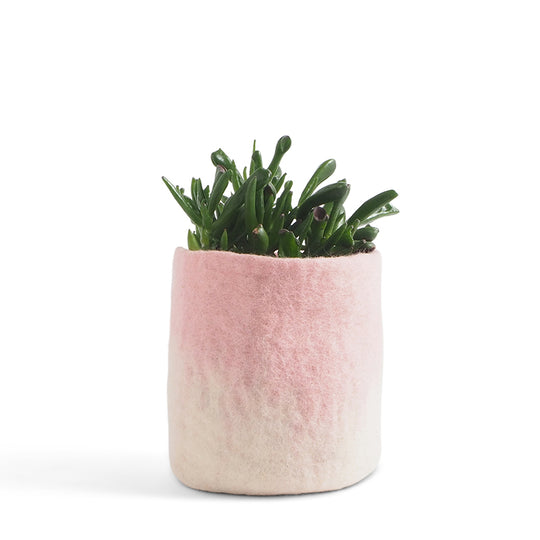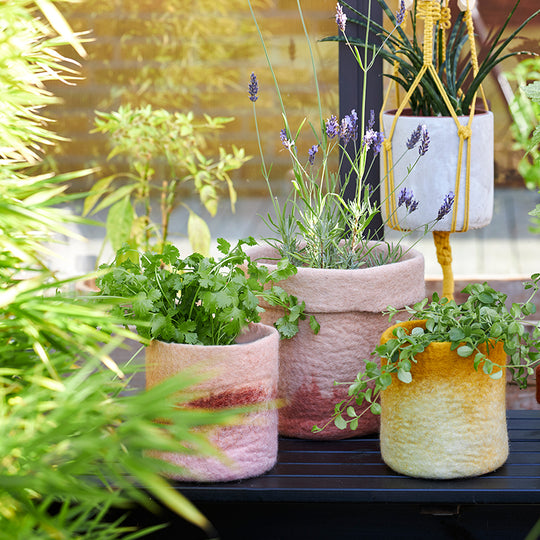 Aveva
Flower Pot 18 - M
Treated with natural rubber, Aveva has created a waterproof flowerpot of wool. The light, soft and ombré color range gives them a unique expression. 
Aveva's wool flower pots with a flat bottom and two different colors that blend together, creating a lovely ombré effect. The inside is coated with natural rubber that makes the flower pot waterproof.
The flower pots will solely or in a group, bring good vibes to your home.


small size pot
D/H: 14 cm
Weight: 70g
Material: Wool