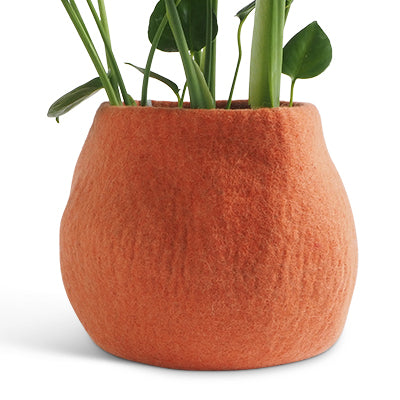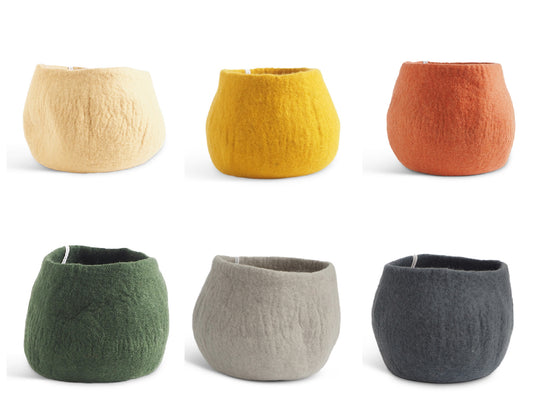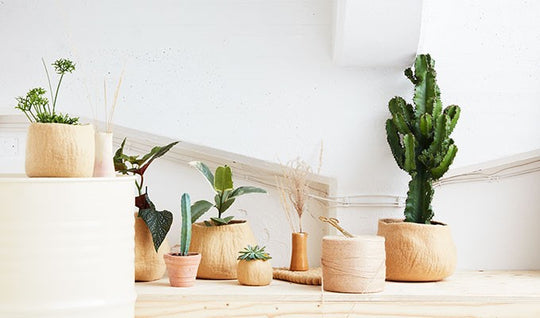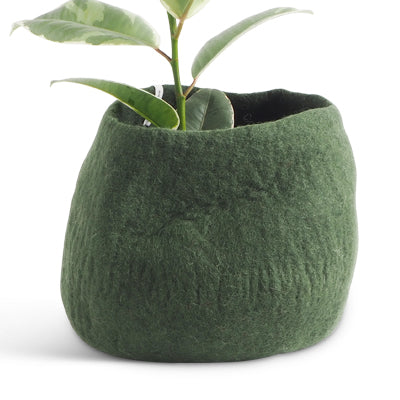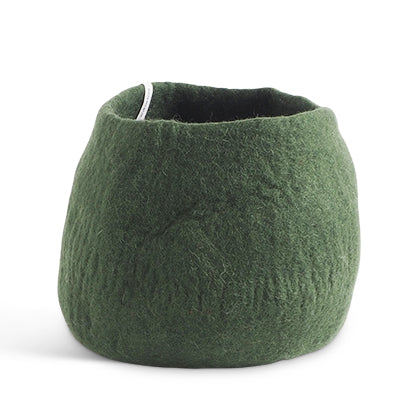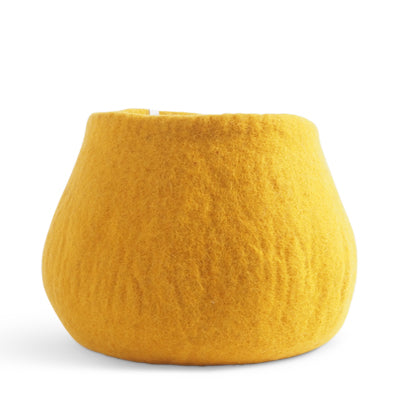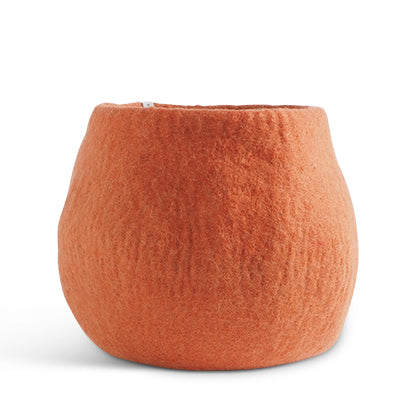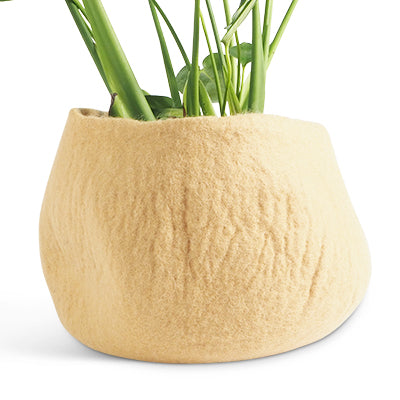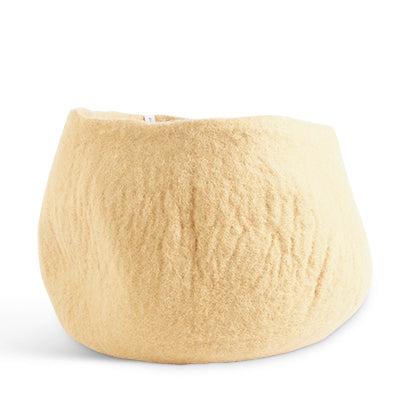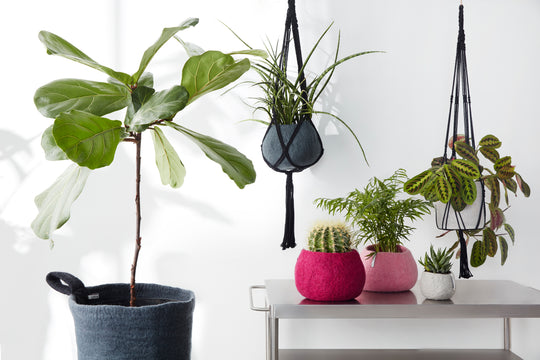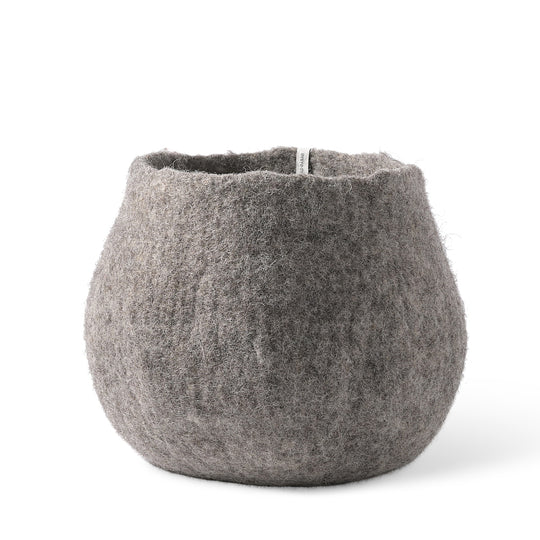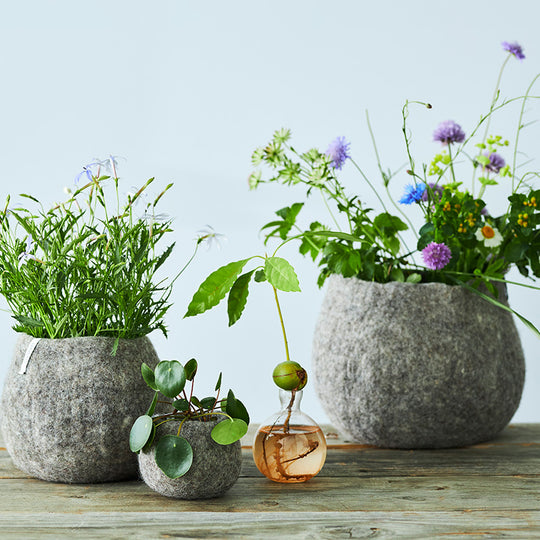 Aveva
Flower Pot 16 - L
Treated with natural rubber, Aveva has created a waterproof flowerpot of wool. The light, soft and round shape gives them a unique expression. 
The handmade flower pots are perfect to place by the window, on the floor, the table or hanging in the air. Combine the pot with our ampel, recommended to the small and medium sized pots. The ampel is available in black and white / beige colors.
The flower pots will solely or in a group, bring good vibes to your home.
Large flower pot
Material: wool and natural rubber
D/H: 25cm / 20cm
Weight: 165g