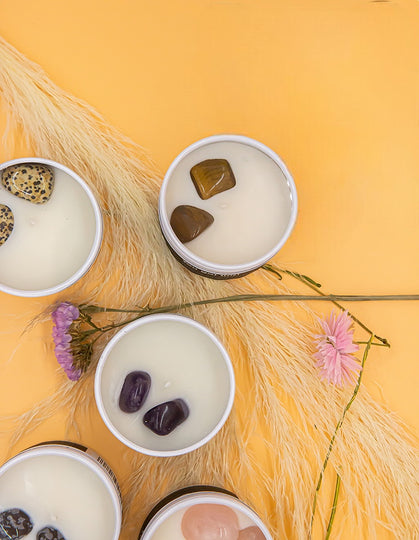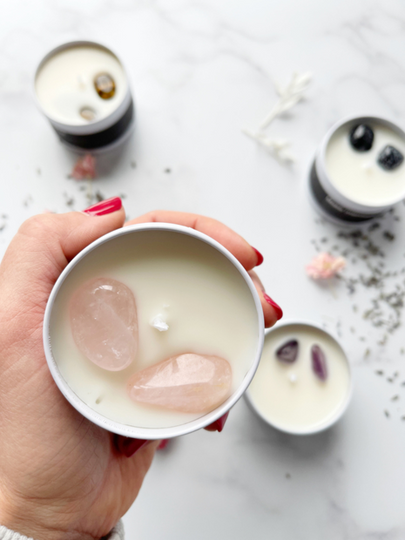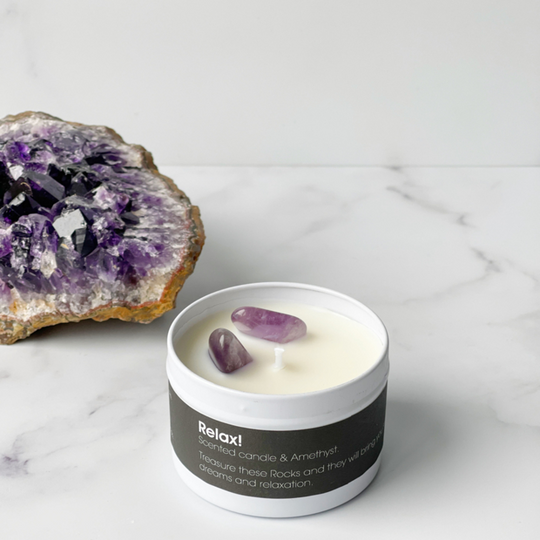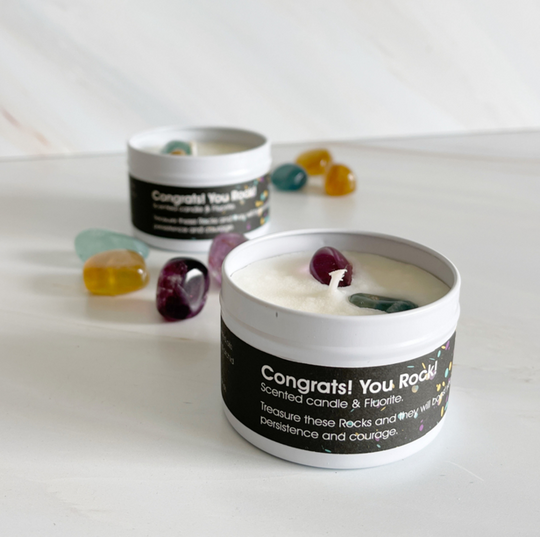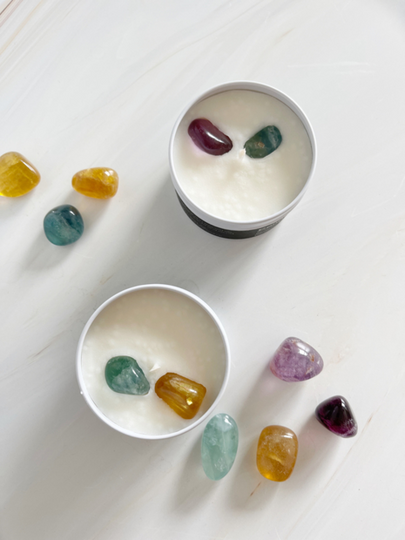 Rockstyle
Gemstone Candles
These precious scented candles will trigger all your senses! They look super cute, smell delicous and with the amazing vibes of the gemstones will make you feel great!
Each can contains 2 Rocks which qualities matches the scent. After burning the candles, you can rinse the gemstones under warm water to remove the wax and then treasure them forever.
The candles are handmade in The Netherlands, made of high quality essential oils and natural wax. 
24 hours of burning. 
U GOT THIS
Scented candle & Tiger's Eye. Treasure the Rocks for they will boost your focus, persistence and courage. Natural wax and pure oils: mulberry and red fruits. 
MAKE MEMORIES
Scented candle & Snowflake Obsidian. Treasure these Rocks for they will sooth and comfort you. Natural wax and pure oils: sandalwood, amber and citrus fruits.

LOTS OF LOVE
Scented candle & Rosequartz. Treasure these Rocks for they will bring you creativity, fantasy and lots of love. Natural wax and pure oils: blend of Roses.
INSPIRE
Scented candle & Dalmatian Jasper. Treasure these Rocks for they will uplift and inspire you! Natural wax and pure oils: tropical flowers.

RELAX
Scented candle & Amethyst. Treasure these Rocks for they will bring you sweet dreams and relaxation. Natural wax and pure oils: premium lavender.

CONGRATZ
Fluorite