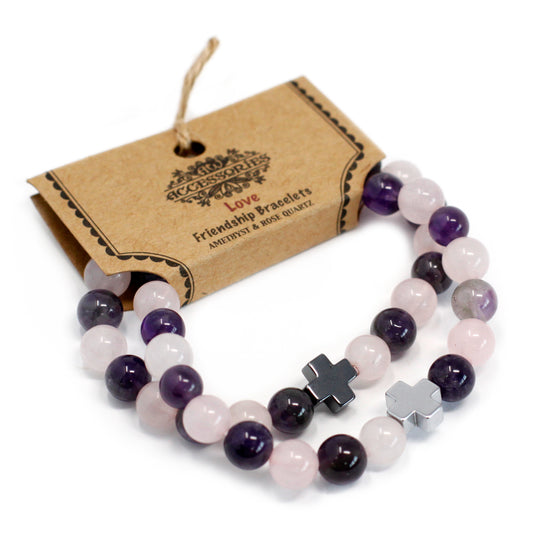 Ancient Wisdom
Gemstones Friendship Bracelets
Give one and keep one to celebrate a special bond of friendship. It's also a symbol of connection..

There are 8 designs, so you can find the perfect pair.
Each design has a different stone on them so not only do they look amazing but they each have their own individual benefits to do some good whilst they are worn.
Each set has a tag that displays the type of friendship reflected by that gemstone. 
Oh, and don't worry about them fitting your arm as they stretch - one size fits all.
Loyalty - Amazonite & Yellow Jasper
Love - Amethyst & Rose Quartz
Power - Tiger Eye & Black Stone
Protection - Dalmation Jasper & Yellow Agate
Peace - Picasso Jasper & White Howlite
Eternity - Leopard Skin Jasper & Lava Stone
Harmony - Rainbow Gemstones
Support - Sodalite & Picturestone

Dimensions 10x4x3 (cm)
Material Gemstones