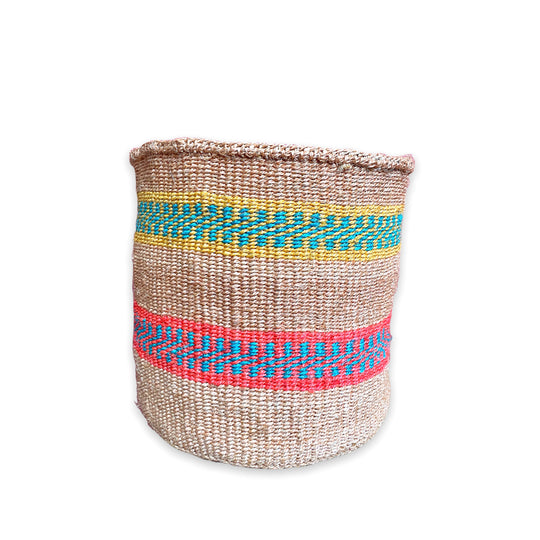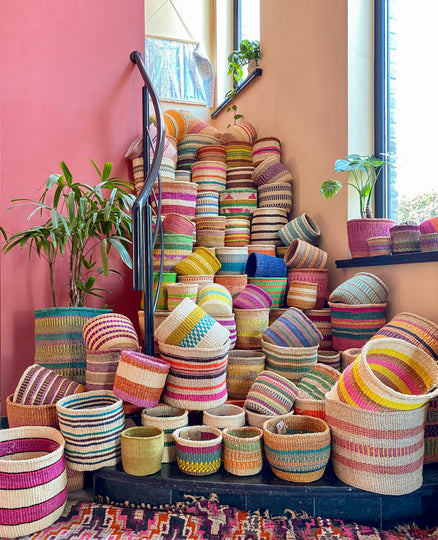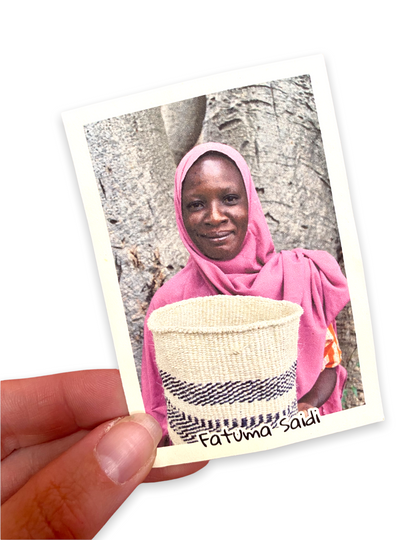 Hadithi
Hadithi Basket XL
Beautiful нαdιтнι baskets are handwoven, colorful sisal baskets that look perfect in a boho, eclectic home.
Great storage basket or stunning as plant pot.
Size: XL
Natural sisal with colorful hems.
height of the basket 35 cm
diameter of the bottom 35 cm
opening of the basket 35 cm
нαdιтнι is a recently established umbrella organization in Kenya that represents some women's groups that make handicrafts.
The aim is to generate an income in addition to and less dependent on agriculture with its crop failures and droughts.
With the profit they make from the sale of these baskets, they financially support these women's groups and provide them with skills to improve their quality of life.
Hadithi means "a story" in Swahili. You notice this on every basket that got the name of the woman who made it.