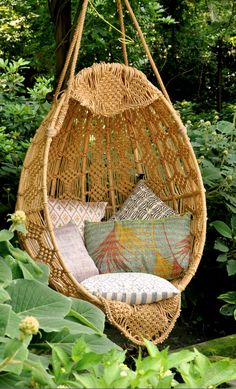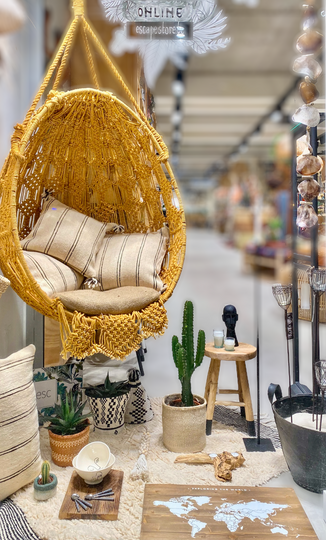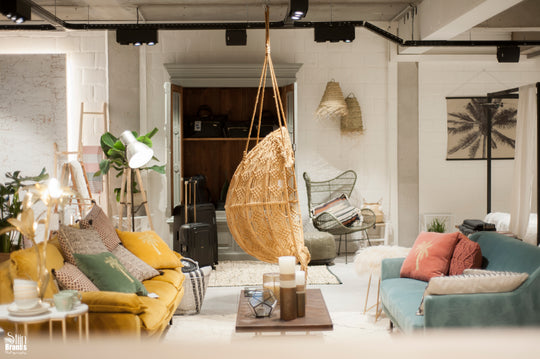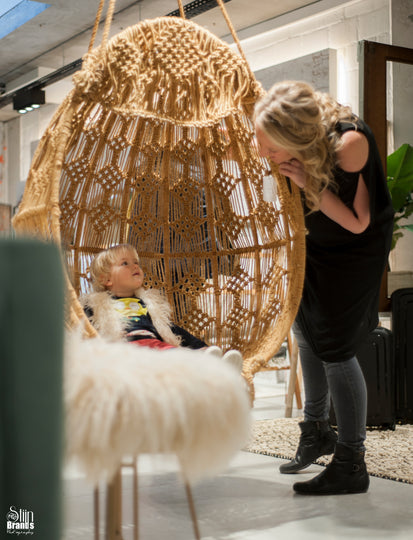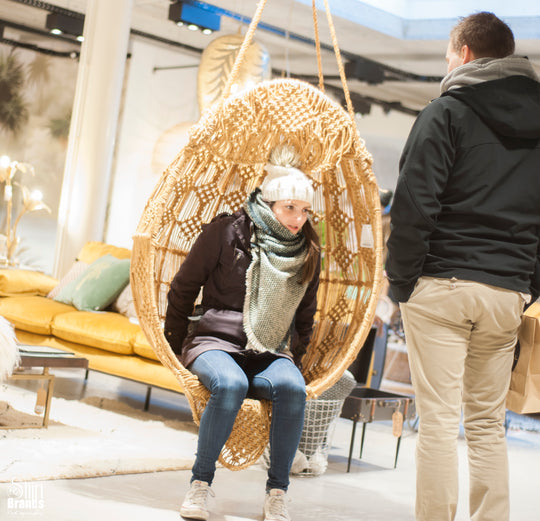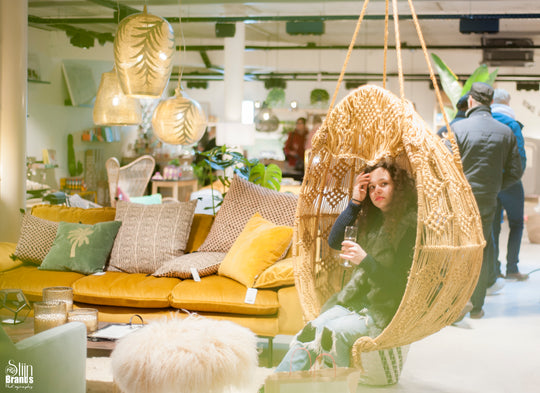 Doing Goods
Hanging Chair Egg
Fantastic jute hanging chair
This handmade hanging chair is braided in a small town east of Delhi.
iron frame
thick jute macrame braiding
H: 120cm x B: 100cm x D: 70cm
Create an instant Urban Jungle styling, both indoor and outdoor!
Eyecather and much photographed hanging chair at escape :)
New item in stock - no delivery.
Buying this handmade unique product means you are supporting the artisan directly and in turn you are also supporting the local communities where our crafts are made.
Handmade in India.