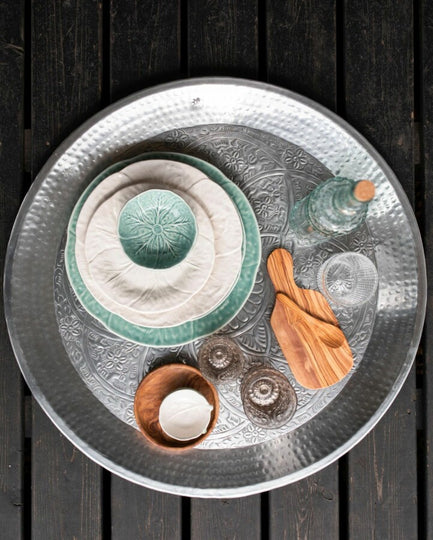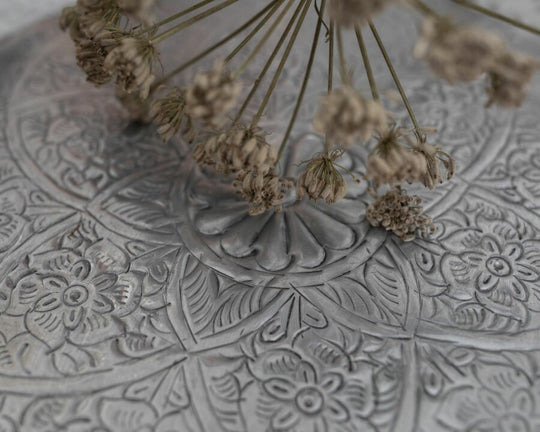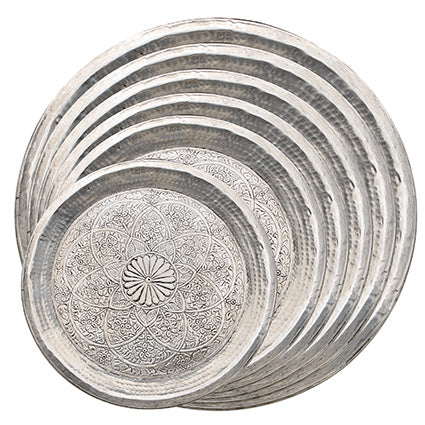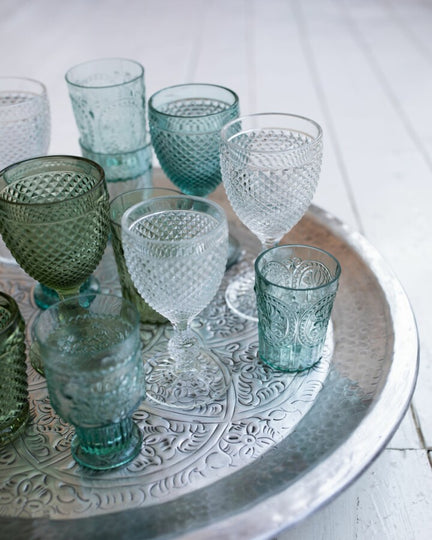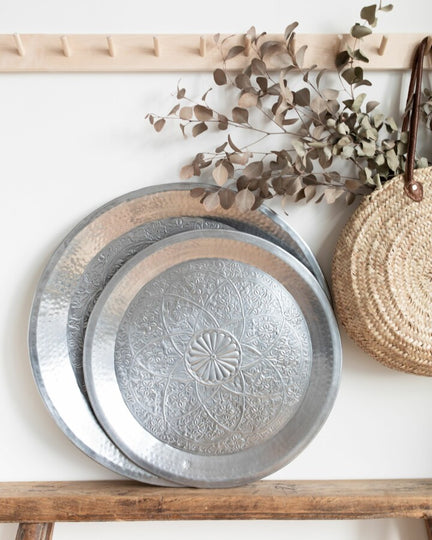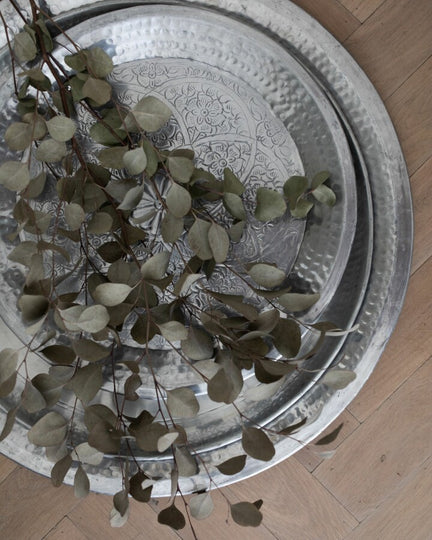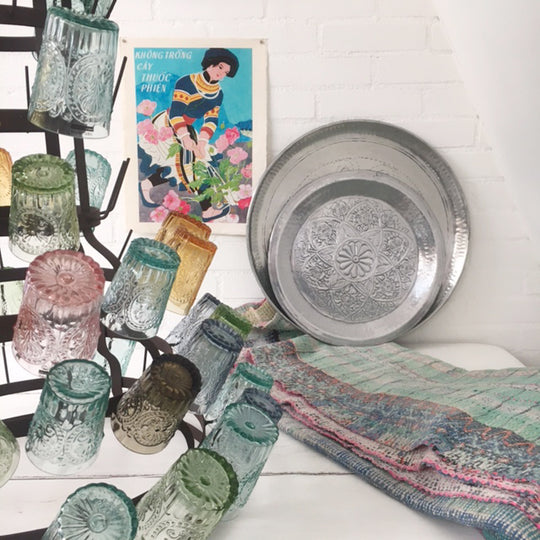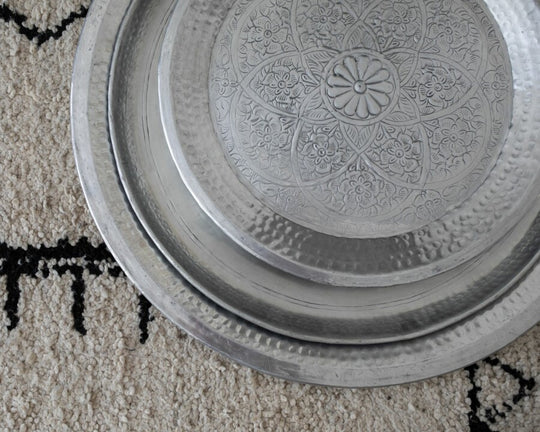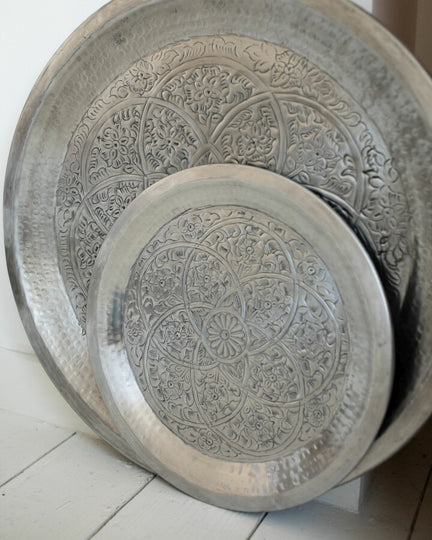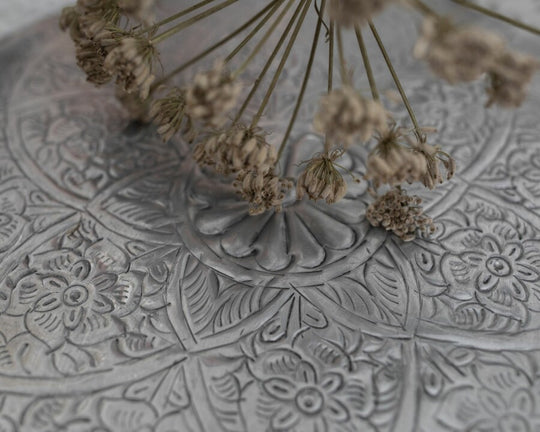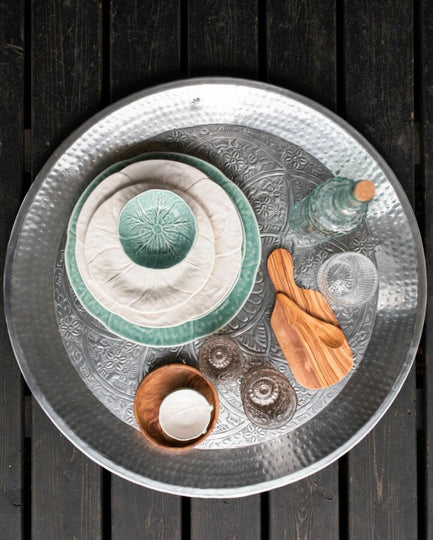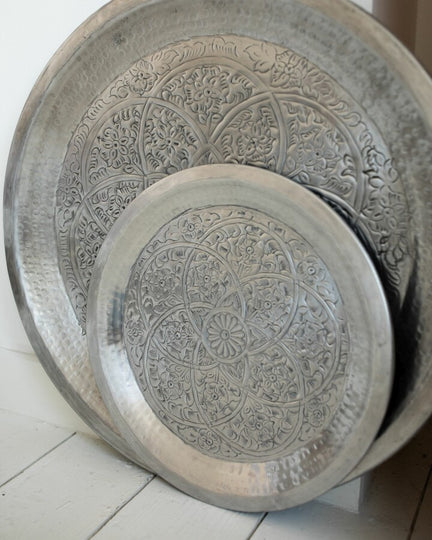 Van Verre
Indian Tray Flower 68cm
Handbeaten aluminium tray with decorative Indian design.
Traditional metal workshops have existed since the early days of Indian civilization. Skillful artisans turn metal wires into unique pieces of art and cast crude aluminum into bowls and trays. They use hand-beating and delicate engraving techniques to decorate their artwork. This age-old craftsmanship is transmitted from father to son, and their rhythmic hands never tremble while finely detailing every single item.
Use: To care for these products, clean by hand with lukewarm water and mild soap. 
Material: Aluminium
Size: Ø 68 cm