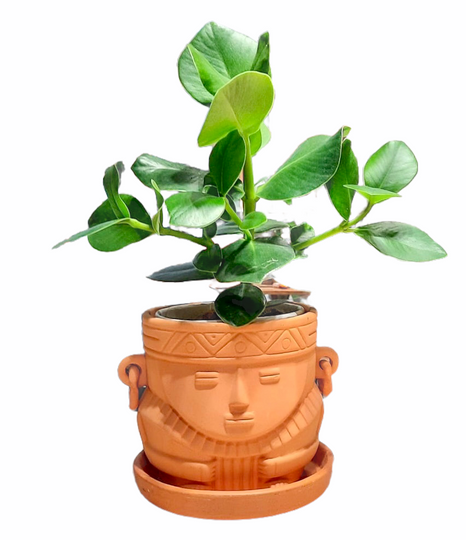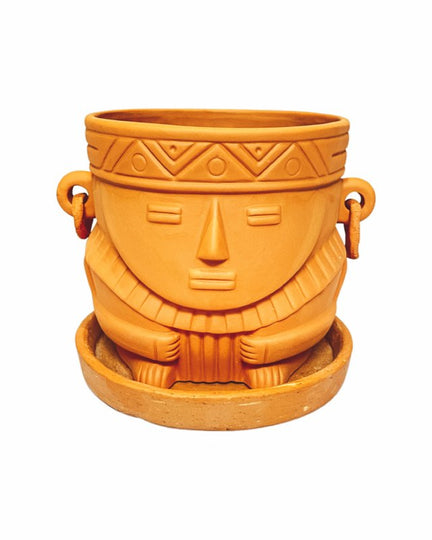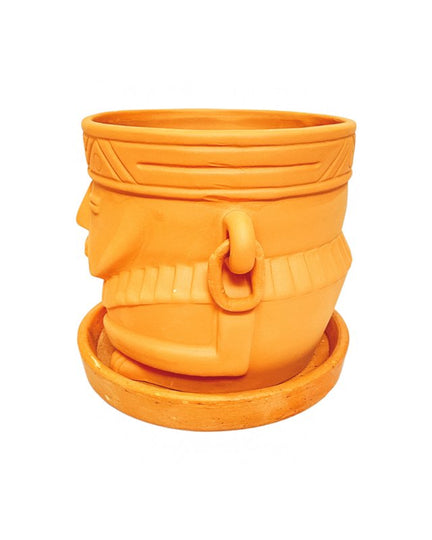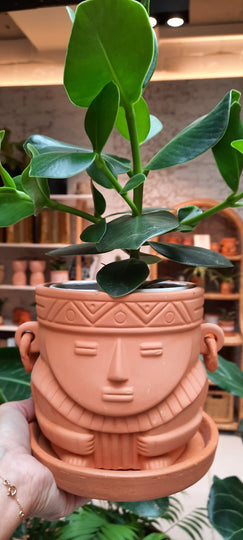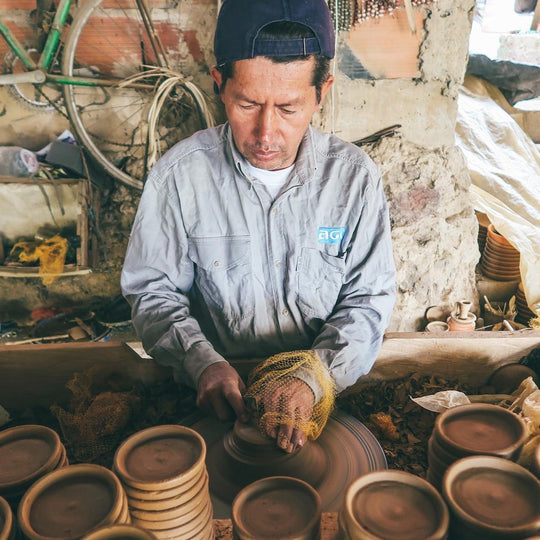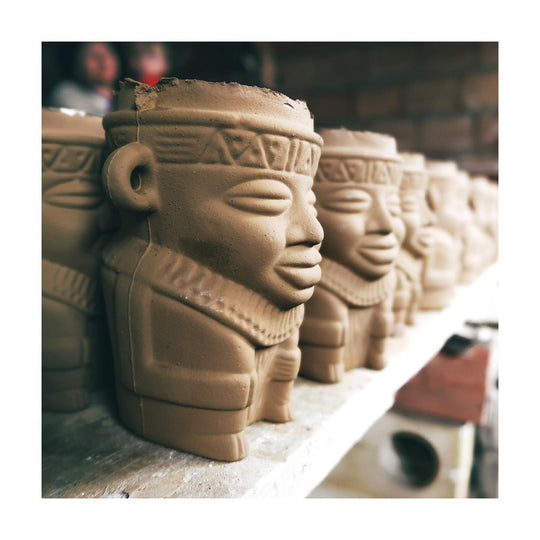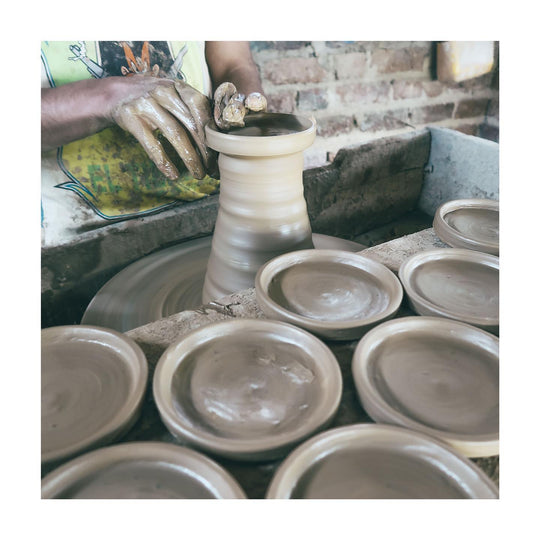 Colombian Boho
Indio Man Pot NEW
This is a new, larger version of Colombian Boho's iconic indio man face pot.
The pot with face is inspired by Pre-Columbian art of the indigenous peoples of the Caribbean. It is handmade by artisans in Colombia, using the molding technique. The face planter pots have a drainage hole. The terracotta plate is included.

All Colombian Boho pottery is handmade with natural clay by Colombian artisans, who have been making traditional terracotta crafts for centuries. By buying these pots, you support a local community of craftsmen in Colombia and help secure the further existence of their beautiful craft.