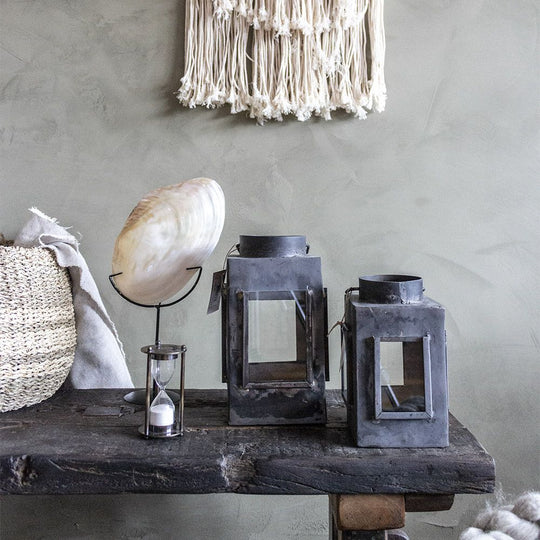 Earthware
Iron Lantern Dina - medium
A robust iron lantern as a real mood maker for your interior.
This lantern is made from recycled iron and has a nice wear effect, which gives a vintage look to the interior. Also available in a larger size. Go for a big effect and combine two next to each other.
Color: antique grey
Size: 14 x 11 x 11 cm
Material: iron
Earthware originated from the love for authentic and natural products.
Local artisans make the most beautiful items, h
andmade and according to traditional techniques.
 All p
roducts have been obtained in an honest way and tell the unique story of the artisan.
The Earthware style is characterized by neutral colors, a natural look and that special authentic touch.
This ensures that lovers of the brand have unique products in their hands: no item is the same.