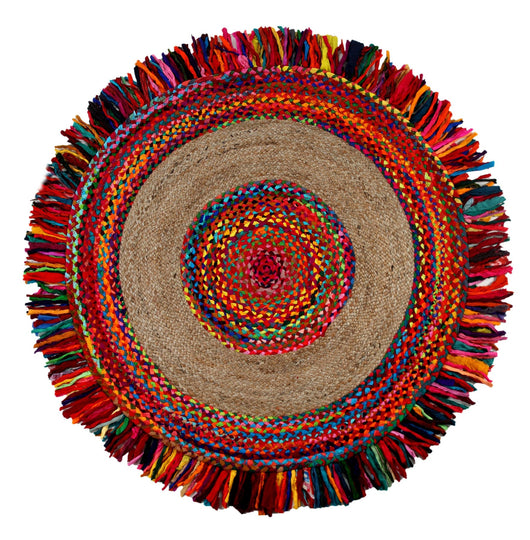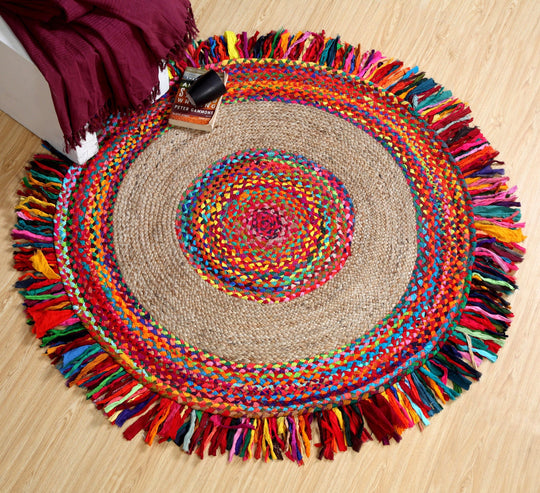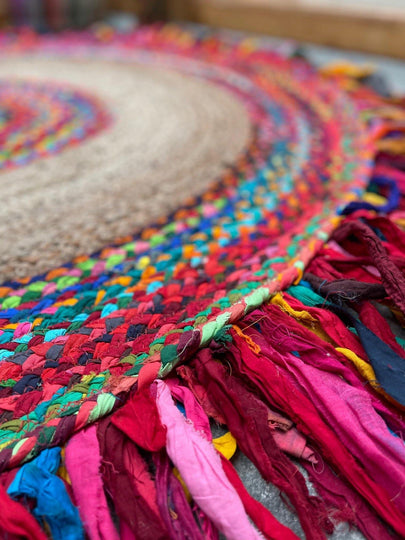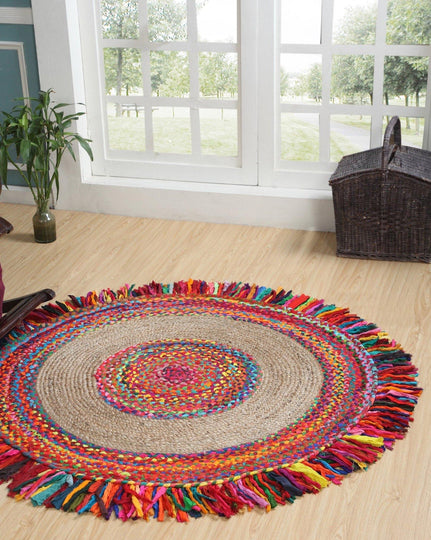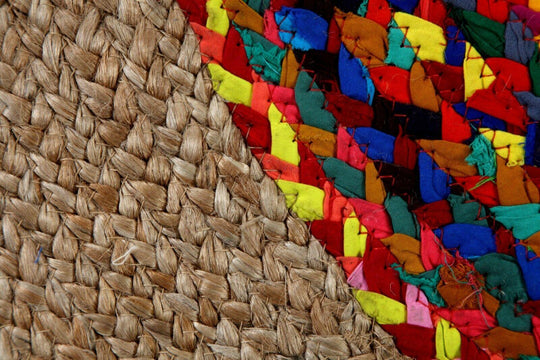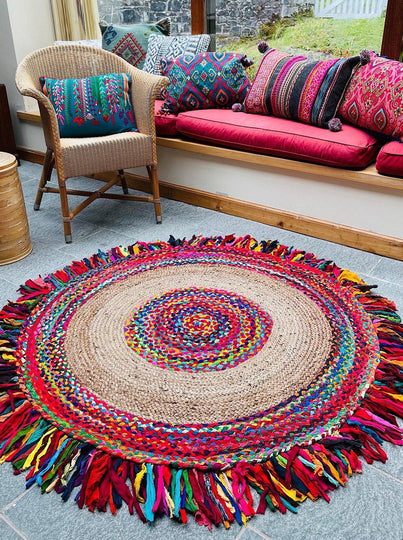 Second Nature
JHAALAR Round Jute Rug + Recycled Fabrics
The Jhaalar rug is one of our own favourites. A stunning weave of jute and multi coloured fabric finished with a brightly coloured centre and frilled edge. Ethically sourced, this item has been hand woven by a GoodWeave certified producer. Look out for the unique number on your new rug and know that your purchase has helped to support global action against child and forced labour.

Remember that the random fabric content means that they should be treated as non colour fast - so please be careful that they are not placed anywhere that may cause colour run. May be gently spot cleaned.

Dimensions: 90 / 120 cm diameter


WHY CHOOSE THE GOODWEAVE LABEL?

The GoodWeave label is your best assurance that no child labor, forced labor or bonded labor was used in the making of a certified product.

Second Nature Online is a Licenced Brand with GoodWeave.