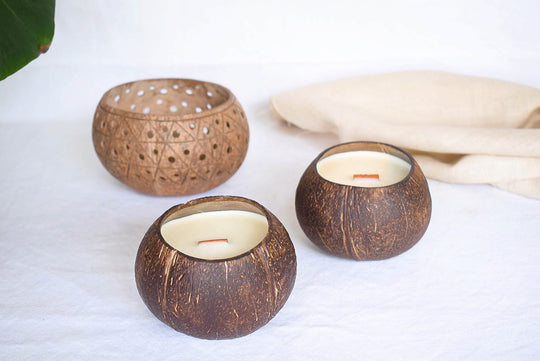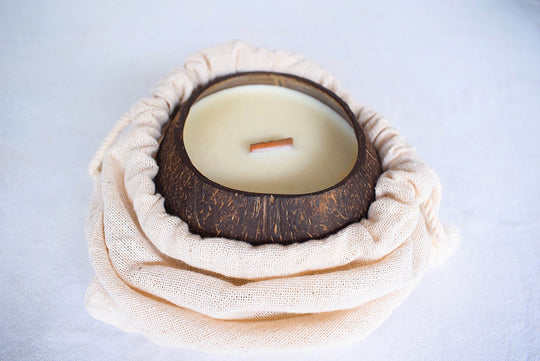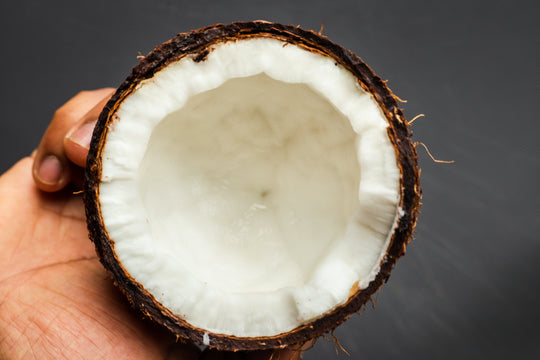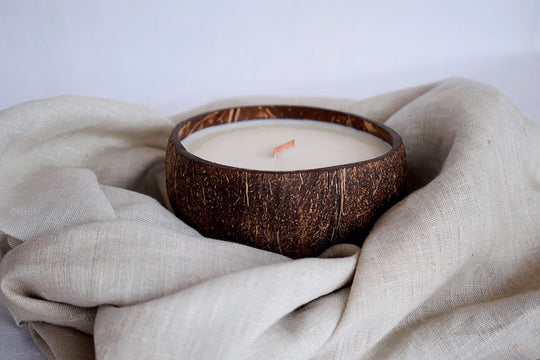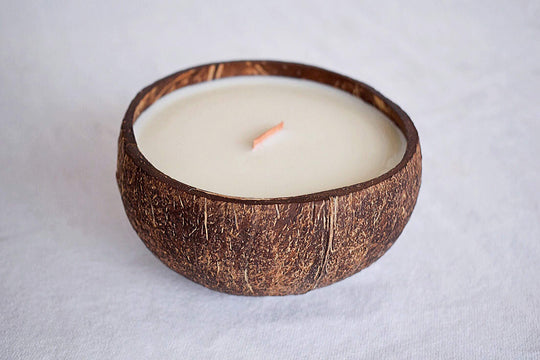 Kokonat
KOKONAT Candles
Scented candles in a coconut bowl.
Handmade in Spain from organic soy wax.
Contains a soft and delicious fragrance of passion fruit, coconut or jasmin.
Reuse the bowl once finished!

- Measures. 350 à 400 grams wax and 10 cm Ø
- Total weight. 450 grams
- Duration +45 hours

Soy wax (EU) and slow burning wooden wick.
Why make them in Spain if the bowls come from Vietnam?
Soy wax normally comes from countries like China and Indonesia, where this raw material is abundant. From there, it is imported to other countries where they are assembled. However, this is a process where neither the origin nor the manufacturing methods are controlled, and which also implies a higher carbon footprint.
That is why at Kokonat Bowls, the candles are made by hand in Spain, where we know the process from start to finish and provide local work in these difficult times.
It is thanks to this that with our candles we save this pollution and reuse the coconut bowls.
For safety reasons and due to its smaller diameter, this passion fruit candle includes an inner layer of fire- retardant varnish to prevent the edge from burning.

* It is not recommended to turn on for +3 hours in a row.
* The first burn is the most important. Try to burn to the brim the first time you light your candle.