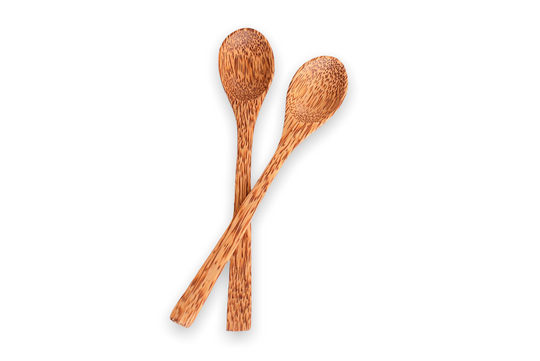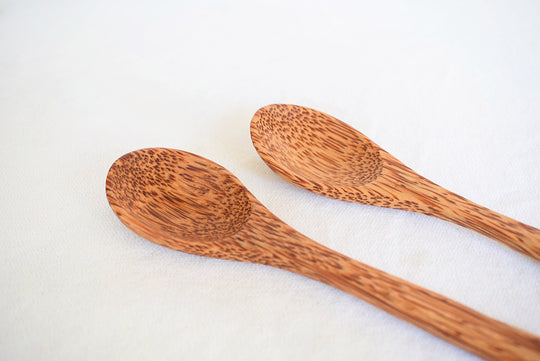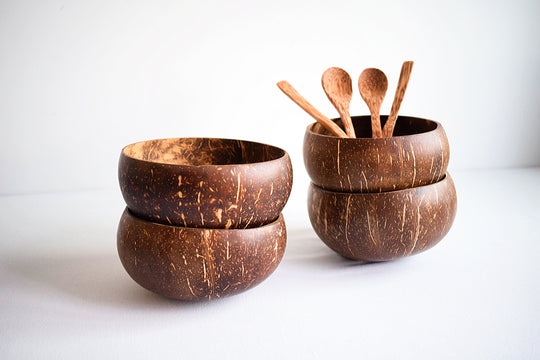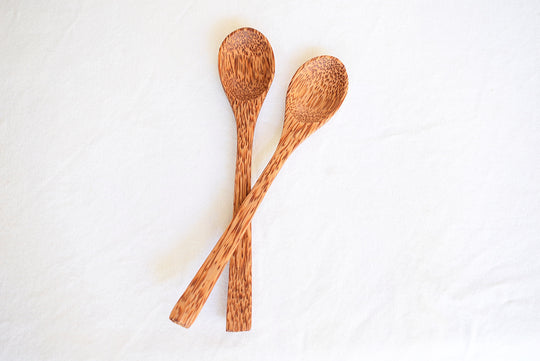 Kokonat
KOKONAT Spoons (2)
Very sturdy coconut spoons.
100% natural and biodegradable. 
Set of 2.

SPOON DETAILS:
- 19 cm long x 3 cm wide
- Made with recycled coconut wood
- Resistant and washable

Alternative to plastic cutlery. Natural and trendy design. For restaurants, shops, events or personal use of course.

For a long life, we recommend not to put the coconut spoon in the dishwasher, microwave or refrigerator.