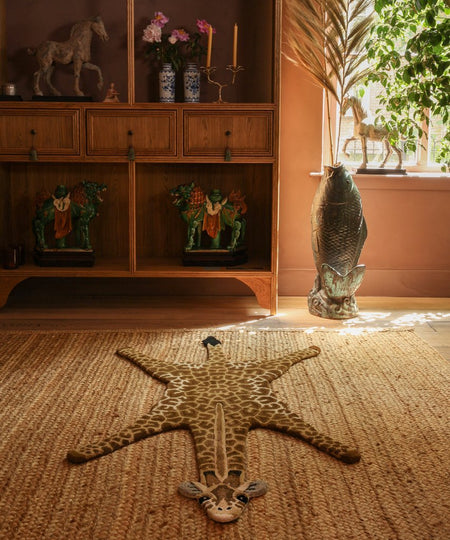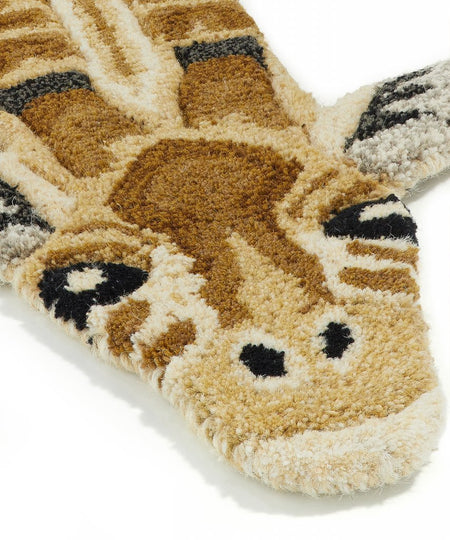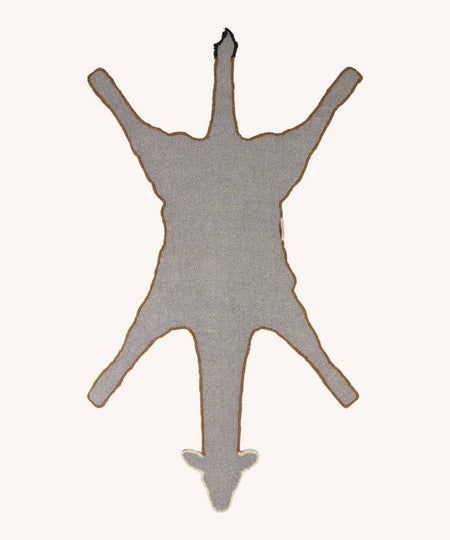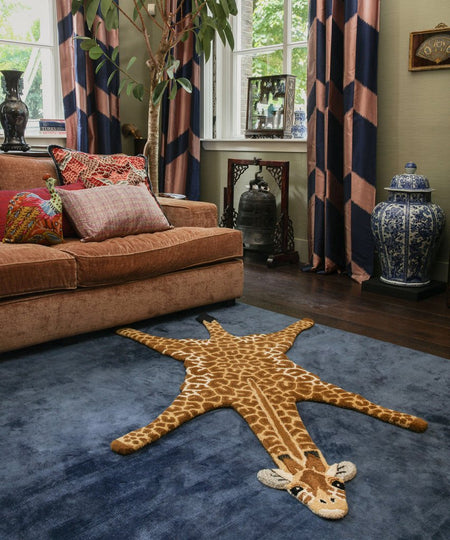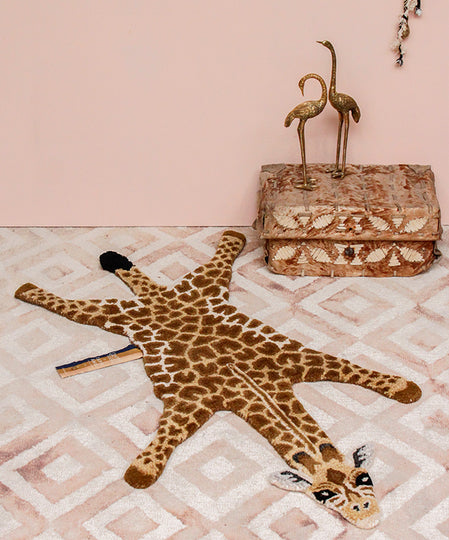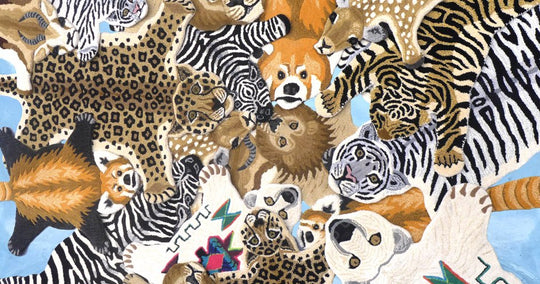 Doing Goods
Gimpy Giraffe Rug L
The fun, hand-knotted animal rugs from Doing Goods, TAPIS AMIS, are multifunctional. Just as a carpet in a (children's) room, as a warm carpet for the dog, in a nice rattan chair, draped on an ottoman ...

FAIRTRADE: Handmade in India.
Material: 100% wool, back of cotton.

This carpet is a real eye-catcher and makes every interior even better. Especially super super in a kids' or playroom.
Reach for the sky, little one
The Tapis Amis collection is our very own collection of rugs, a quirky range of lovable loonies from the animal kingdom that will make you smile every time. So start your day off soft and cheery and step out of bed onto one of these signature handmade rugs. All our Tapis Amis rugs are exclusive Doing Goods designs and 100% wool. We work with a family business in their workshop in India, a two-day trip that's worth every minute. Each piece is the result of an indulgence in traditional techniques, patience and love for the artisanal craft. The rugs are tufted by hand before the cotton backing is attached. After this the loonies get their last shave, cut and are ready to travel the globe.
Due to the handmade nature of these rugs, expect slight variation in the appearance of each Tapis Amis.
A little shedding is a normal process that occurs with natural fiber rugs; it should subside after a few vacuum cleanings.
With small stains, clean immediately with an absorbent white cloth or you can use luke warm water and carefully try to clean the stain.
Professionally dryclean for best results