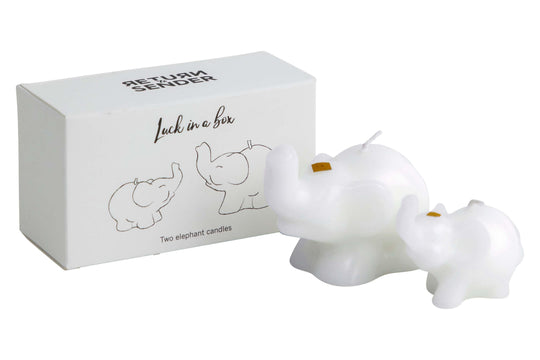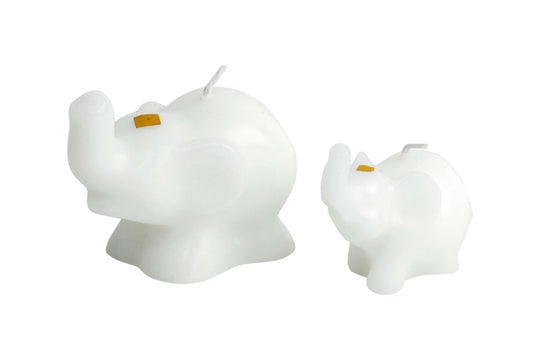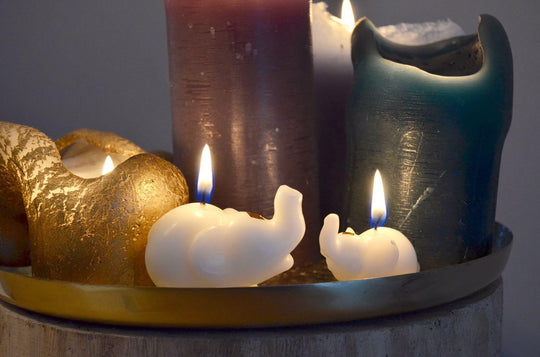 Return To Sender
Luck in a Box - Elephant Candles
The elephant and the gold leaf on his head symbolise "good luck" in Asia.
Light the candles and you will have good luck.

Product information
Two candles in one box: a small elephant (4 cm high) and a large elephant (5 cm high).
The Luck in a Box is handmade and unique, which may result in some charming imperfections. The products may therefore be a little different from those in the photo.

Return
These symbolic candles are mostly made by skilled female workers in East Java, Indonesia. Only sustainable palm oil is used during the production of the candles. In addition to specialised training, the employees are also given the opportunity to train in other skills, enhancing their all-round development.

Sender
The production of these candles provides a fixed income for many women, meaning that they can support themselves. As the land in East Java is not very fertile, the chance of employment is particularly important. In collaboration with Plan International Nederland, part of the profit is spent on vocational training, mostly for young women. A beautiful product for you, a better life for them.