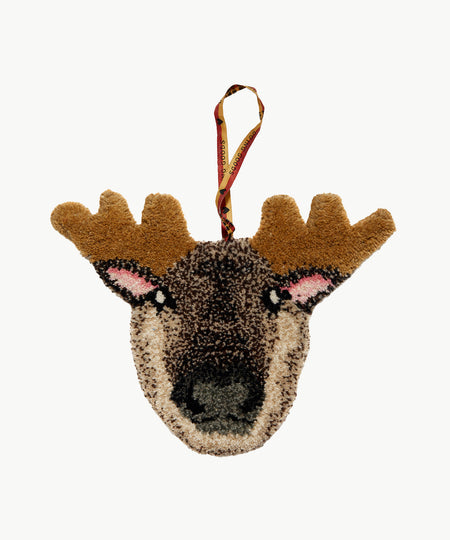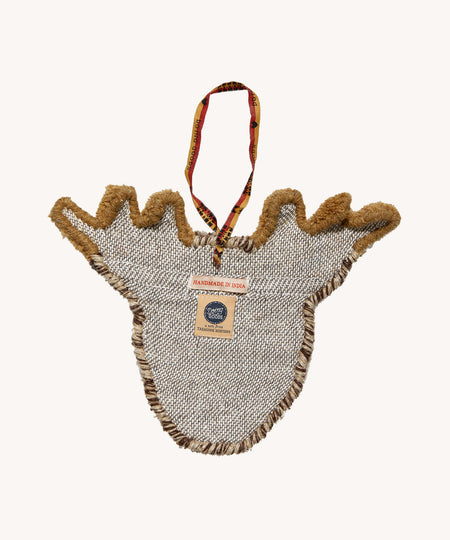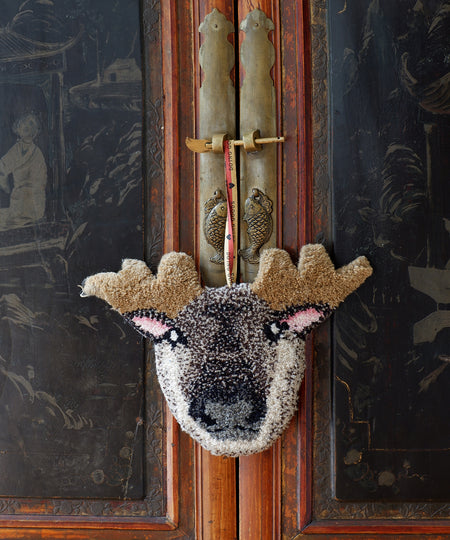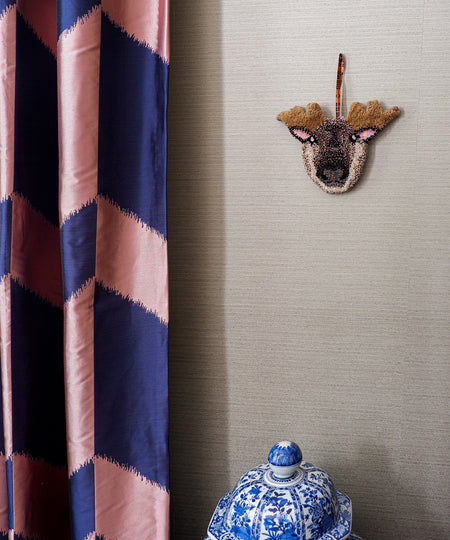 Doing Goods
Macho Moose Gift Hanger
Mach Macho Man.. 🎵
Weight 0.14 kg
Material Wool
Origin India
Dimensions 29.5 x 24 x 2 cm
This cute Macho Moose Gift Hanger will adorn any wall or door. Bringing some cheer to your bedroom, nursery or living room.

The Macho Moose Gift Hanger is part of our very own Tapis Amis collection, a range of lovable loonies from the animal kingdom that will make you smile every time.

This gift hanger is handmade in India from 100% wool, with a cotton back. Due to the handcrafted nature of these items, expect slight variation in the appearance of each gift hanger. Perfect by no means, but unique all the more!

Our Tapis Amis collection is exclusive Doing Goods design. Copyright © Doing Goods. All rights reserved.
Care
A little shedding is a normal process that occurs with natural fiber rugs; it should subside after a few vacuum cleanings.

With small stains, clean with lukewarm water. Professionally dry-clean for best results.