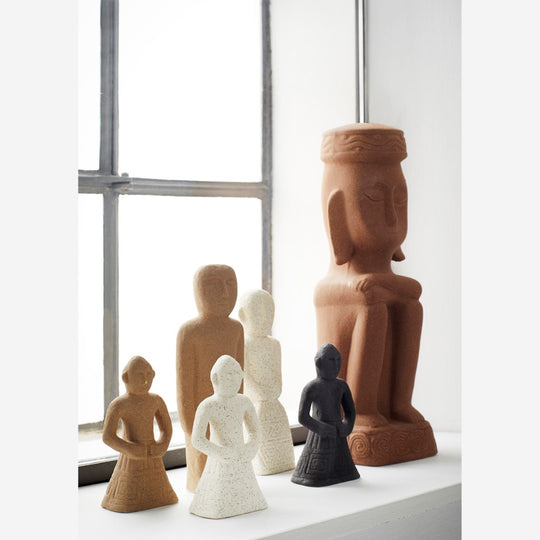 Madam Stoltz
Sitting Stoneware Statues
Tall, elegant figurines perfect for a shelf, side board or window sill. Add modern decoration and ornaments to your home with these stoneware statues.
Brings an instant ethnic touch to your home.
Beautiful when you combine different sizes and colors.
Stoneware decoration
Colour: Beige or Black
Material: Red stoneware
Measures: 12,5 x 11 x 39 cm
Weight: 1.700 kg

Danish brand Madam Stoltz are famous for their bohemian take on Scandinavian design, using rich colours, fabrics and textures to create their. ... and textures to create their signature range of interior products. From lighting to storage solutions to soft furnishings, Madam Stoltz design statement pieces to refresh your home.