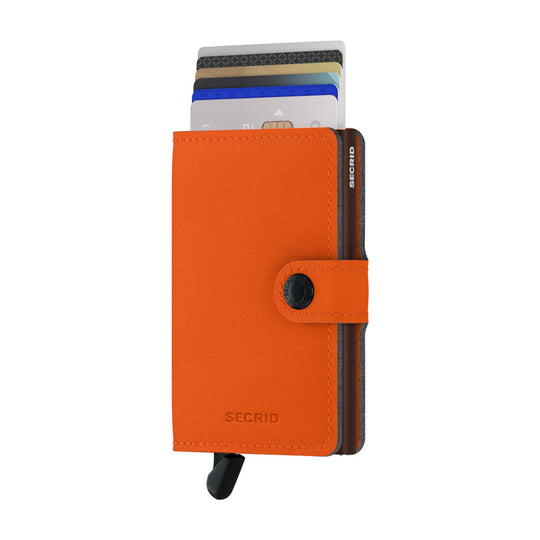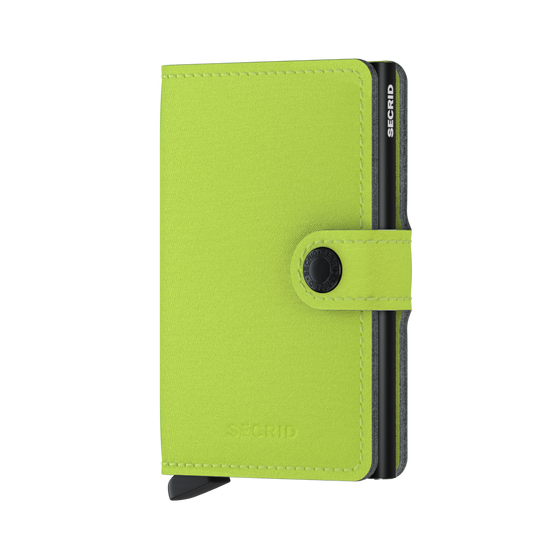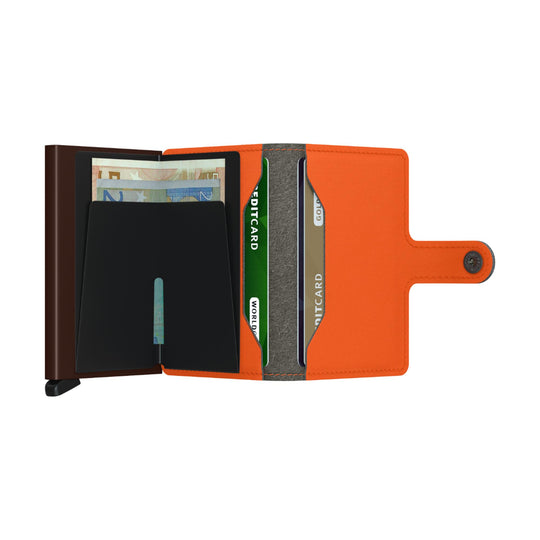 Secrid
Miniwallet Yard
Miniwallet
Our most iconic wallet and the perfect all-rounder: small in size and surprisingly large in storage capacity. With all its colors and styles, the Miniwallet fits in every pocket.

The patented mechanism provides access to your cards with one simple movement: ready for use. The aluminum housing protects cards against bending, breaking and unwanted wireless communication.
Vegan

A microfibre engineered to replace leather.
With a unique touch, it's as durable as it is bright.
Produced in Germany and assembled in Holland.
Carries:
4 thickened or 6 flat cards
4 extra cards
Banknotes
Business cards
Receipts
Dimensions and weight:
About Secrid:

Industrial design and fashion come together in our pocket-sized essentials. Made in the Netherlands with the greatest care for quality, people and the environment. A better world starts in your pocket.