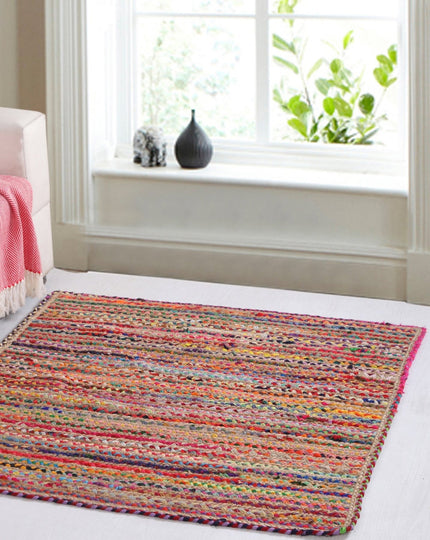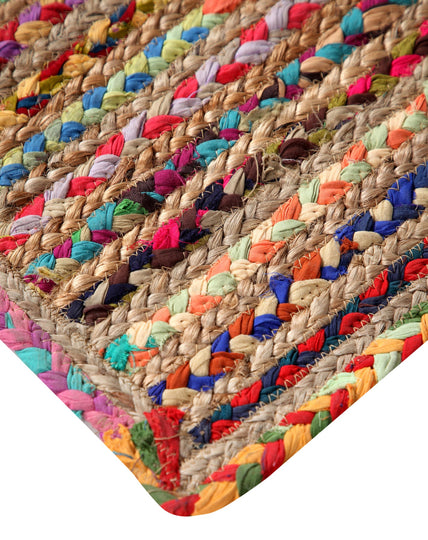 Second Nature
MISHRAN Jute Rug + Recycled Fabrics
The Mishran range is named after its meaning in Hindi. "Mixture" or "Blend" is the perfect description of these beautiful rugs. Hand loomed in India, the Mishran rug will bring you a mix of natural raw jute braided with brightly coloured recycled fabrics; it will bring you a mix of sustainable and recycled materials. There are lots of reasons to love the Mishran range and with so many shapes and sizes to choose from, we hope that you find the perfect addition to your home.

Please note that, due to the random mix of recycled fabrics, the colours are highly variable and will not always appear the same as the photographs. Due to the presence of raw jute, the rugs should not be washed or vacuumed vigorously - however you may try to shake them or spot clean.

Ethically sourced, this item has been hand woven by a GoodWeave certified producer. Look out for the unique number on your new rug and know that your purchase has helped to support global action against child and forced labour.
Variety of Dimensions: rectangular & square


WHY CHOOSE THE GOODWEAVE LABEL?

The GoodWeave label is your best assurance that no child labor, forced labor or bonded labor was used in the making of a certified product.

Second Nature Online is a Licenced Brand with GoodWeave.