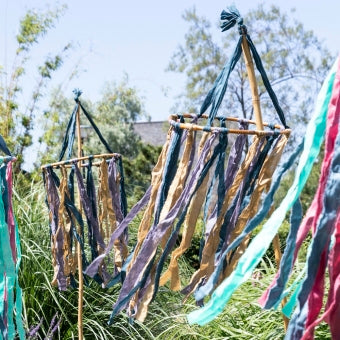 Koperberg
Nepalese Tassel Mobile
This stylish mobile is a fantastic addition to your garden; it looks great dangling in a light breeze. It's a perfect accessory to add a festive touch of colour to any room. The tassels are made of fine quality poplin cotton. When used outdoors the fabric will fade gradually, just like the Tibetan prayer flags.
The tassel mobile is a fair trade product, hand made by Nepali women. 
Contents: 18 cotton tassels hanging from a bamboo ring of 32 cm diameter with a total height of 90 cm.
Koperberg is a supplier of unique products from Asia. The fair trade company has been working closely with small family businesses in Asia for many years and together they keep old crafts alive.