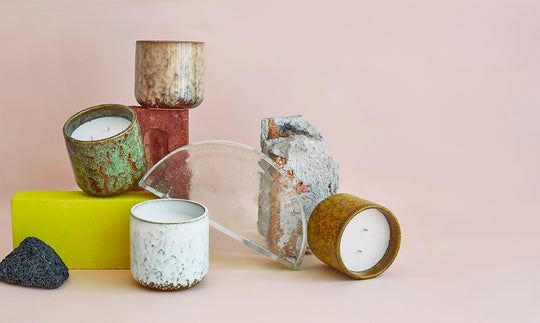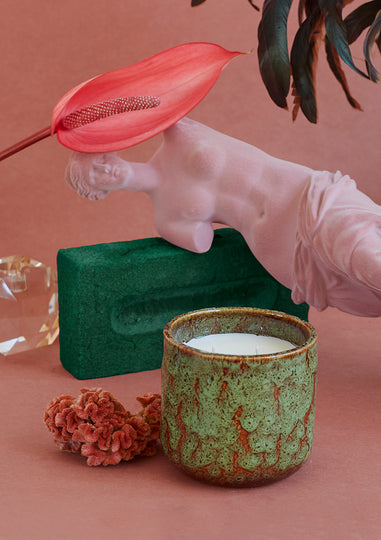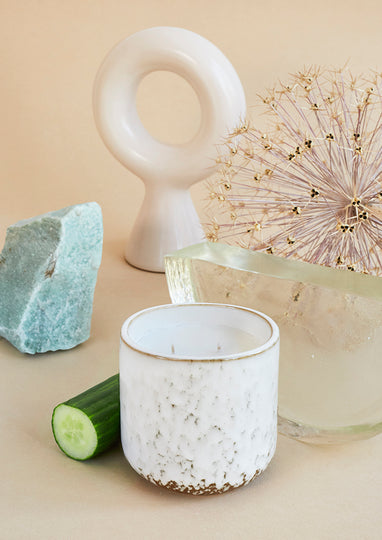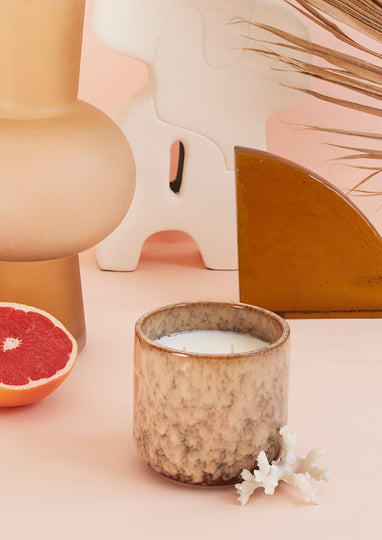 HK Living
Ceramic Scented Candles
What memory pops into your head, smelling your favourite scent?
With these scented candles you create your own vibrant style and memory at home.

ceramic scented candle: floral boudoir (mint green)
The fresh fragrance of sage and cucumber of The Northern Soul candle makes you want to open the curtains and let the cool crispy air flow through your living area.


ceramic scented candle: northern soul (white/cream)
Wander through a blossoming field full of flowers and pick your favourite ones, with a floral fragrance of jasmin and rose surrounding you. This pleasant scent, in rustic boudoir holder, creates magic in the bedroom.


ceramic scented candle: casa fruits (brown/beige)
Or take yourself back to a dreamy holiday destination, by letting your favourite nook in the house smell sweet, like mango and grapefruit of the Casa Fruits candle.


ceramic scented candle: cocktails in manhattan (yellow)
Feeling ready to party? Light up the Cocktails in Manhattan and fill the room with the fruity fragrance of citrus and peach. This urban style candle holder knows how to crank up the vibe.

Make your house your home with these remarkable scented candles.
colour: mint green / white cream / brown beige / yellow
dimensions: 10,5x10,5x10cm
product length/depth (cm): 10,5
product width (cm): 10,5
product height (cm): 10
product diameter (cm): 10,5
product weight (gr): 1000
material: 50% soy wax, 50% vegetable wax
characteristic: 50 burning hours
product capacity (ML): 420
remark: 2 candle wicks
Differences may appear: Yes