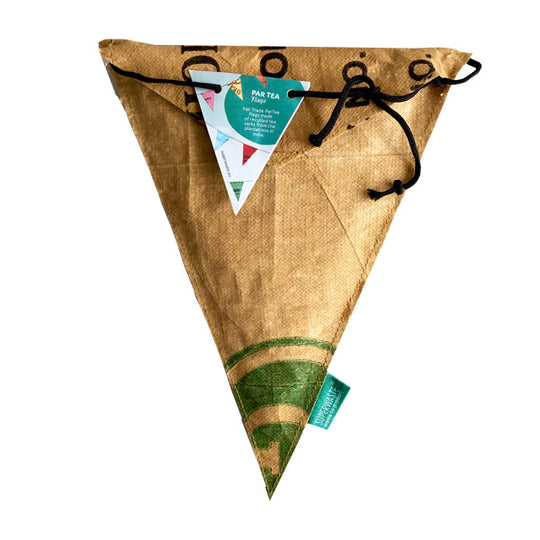 Superwaste
ParTea Flag Garland
Flag garland from the Superwaste collection to celebrate and decorate for a lifetime!

This cheerfully colored flag line is made from recycled big bags from the tea harvest in India. By giving this material a second life, you help to create a world with less waste.
That alone is reason enough for a party! And another party and another party... because this sturdy, water-repellent material is unbreakable.
The garland consists of 12 colorful, unique flags and 1 larger flag, in which the flag line is easy to store.

Specifications:
- Material: 100% recycled | 80 GSM Non Woven Polypropylene
- Length flag line: 450 cm
- Size colored flags: 25 x 18 cm | Envelope flag: 30 x 24 cm
Notice! These banners are one of a kind, your piece is unique and will be randomly handpicked from our stock, you can view a selection of the collection in the photos. Price is for one unit.