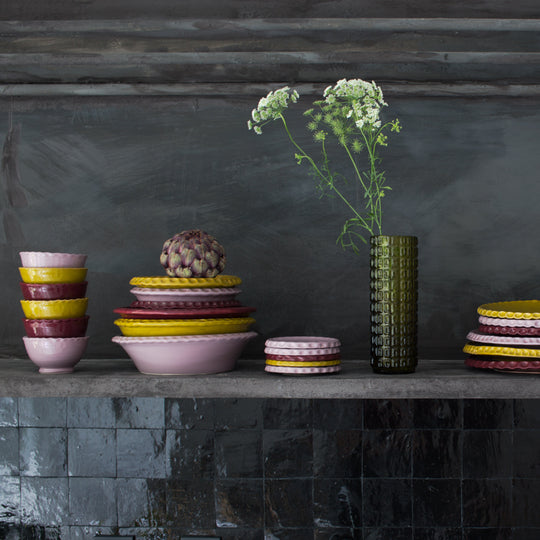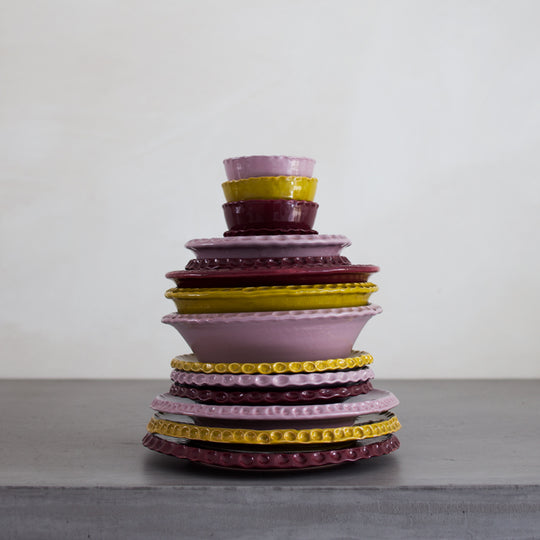 Household Hardware
Rib Ceramics - Tajine
Small tagine, used for herbs, pepper and salt on the table. Available in three colors.
Stunning color range!
Dia: 11 cm.
HH: Our ceramics are made in Marrakech with white clay imported from Italy. Traditionally Moroccan ceramics are made from red clay, but the white clay is stronger and can be made more thinner and delicate, thereby it's dishwasher proof. Everything is made by hand, also the patterns are handpainted. Besides that we design, with the artisans, our own products we also use are own patterns along with the traditional ones. We have strong ties with the Moroccan craftsmen who make our wonderful products. So we know who made every single product personally. We want to emphasize that the design of all our products is made in collaboration with, and with most respect for the artisans and the Moroccan tradition.