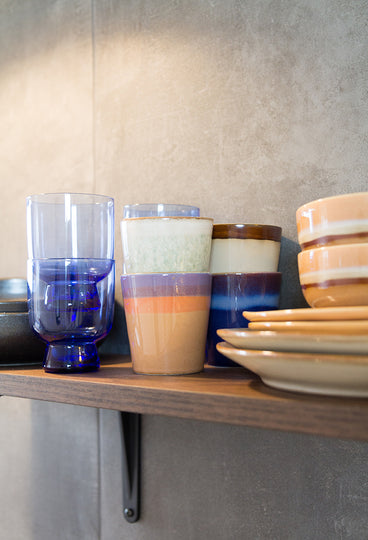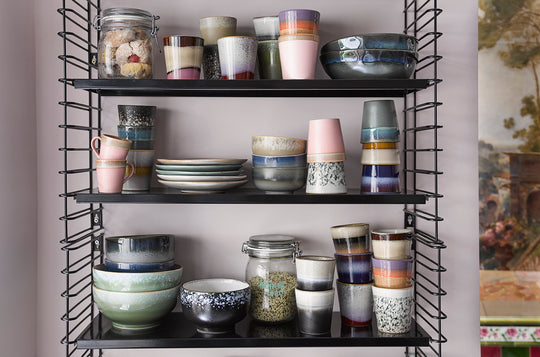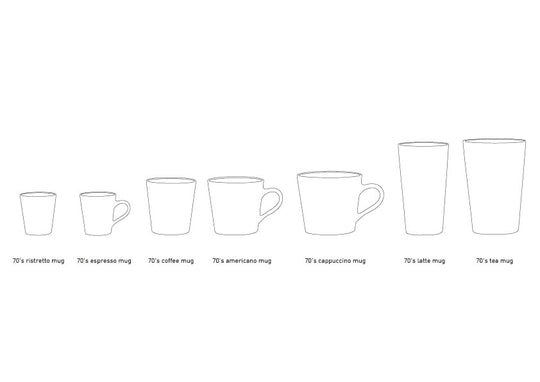 HK Living
Ceramic 70s Coffee Mugs (6) ORION
Ceramic mugs in seventies style.
A set of six ceramic mugs in different colours from our popular 70's ceramics series. The mugs are all unique due to the handmade finish.

Never change a winning team. The warm hues, the raw textures and the playful dessins add sass to a beautiful scheme. The collection rocks layers of colour, pattern and texture. Whether you are a first time lover of our 70's ceramics, or a long term collector, there is always room for more. Again, more funky colours, new finishes and rusty designs found their way into our collection of mugs, bowls and plates.
colour: Multicolour
dimensions: set of 6
product width (cm): 7,5
product height (cm): 8
product weight (gr): 220
material: CERAMIC
food safe: Yes
dishwasher proof: Yes
product capacity (ML): 180
microwave proof: Yes
remark: Reactive glaze
Differences may appear: Yes