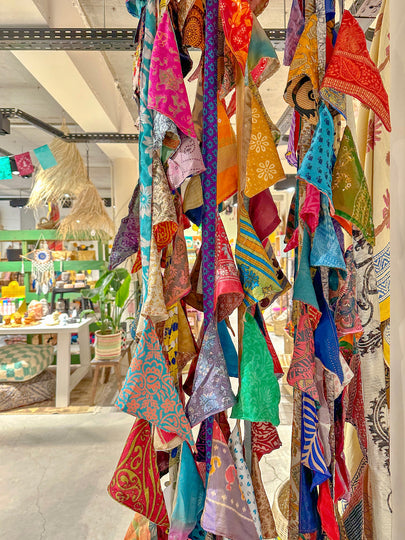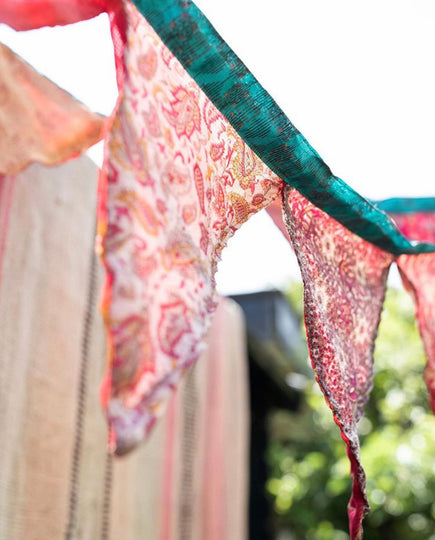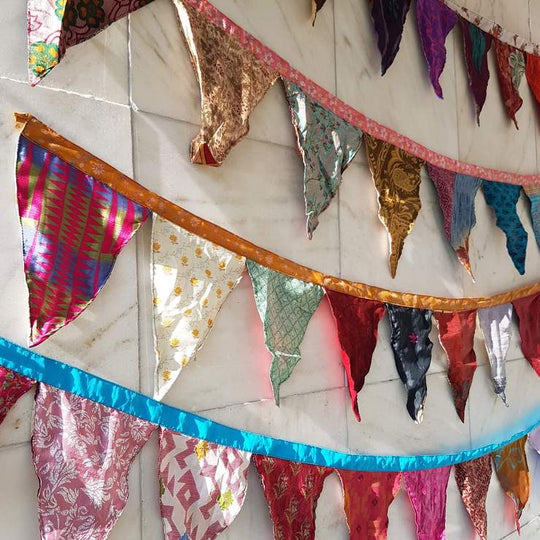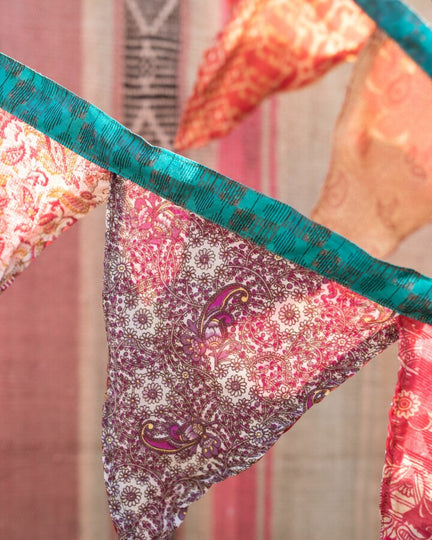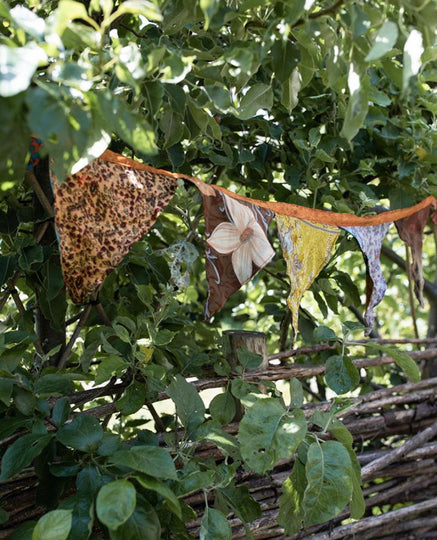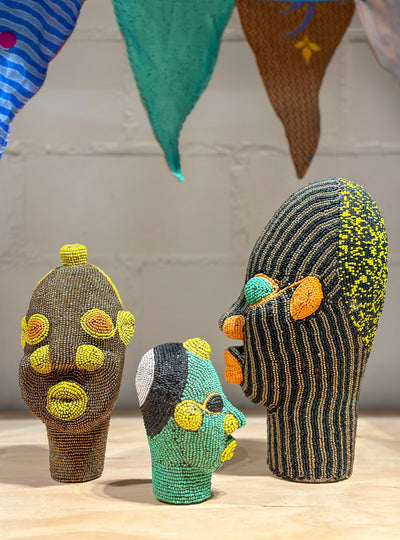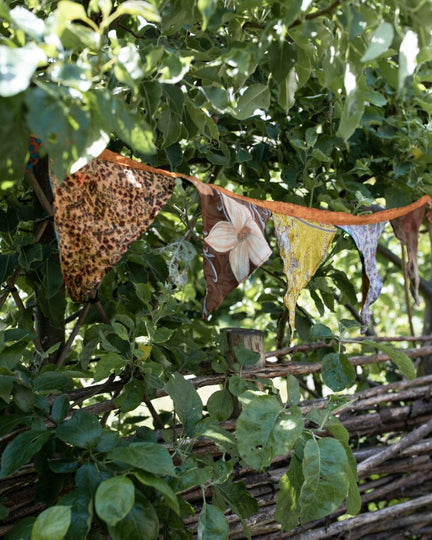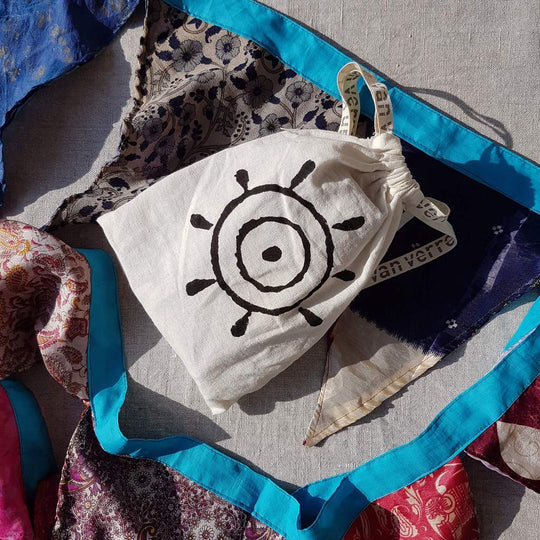 Van Verre
Silk Flag Garland
The recycled saris in our garlands have been worn by Indian women from West Bengal for many years. They are now being given a second life. By stitching together the fabric of second-hand saris, they are made into a splendid patchwork of vintage designs. The soul of an entire population lies in these all-unique party garlands. 
Sustainable enjoyment, since you can say bye bye to plastic ballons, and other single use party decorations! 
Material: Various recycled textiles cotton pouch
Care: The party banners can be washed with lukewarm water or with mild soap on your washing machine's wool setting. Dry in a shaded place.
Notice! These banners are one of a kind, your piece is unique and will be randomly handpicked from our stock, you can view a selection of the collection in the photos. Price is for one unit. 
Size: Aprox. 200 cm long