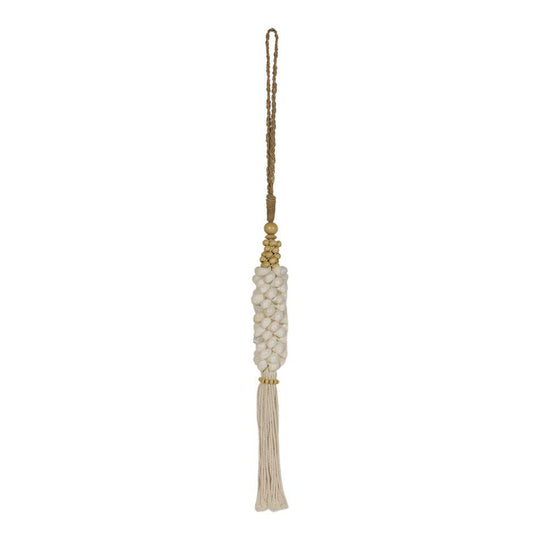 Earthware
Shell Hanger SITA
This pendant is made of shells and has a tassel at the bottom. Hang this item in your bathroom to create that nice hammam look! Or on a cabinet door or ladder...
The size of the pendant is 82 x 6 x 6 cm. Because this is a handmade product from natural materials, the style and size may differ from the photo.
Color: Natural, Cream, White
Size: 82 x 6 x 6 cm
Material: Shells & Cotton cord
Earthware originated from the love for authentic and natural products.
Local artisans make the most beautiful items, h
andmade and according to traditional techniques.
 All p
roducts have been obtained in an honest way and tell the unique story of the artisan.
The Earthware style is characterized by neutral colors, a natural look and that special authentic touch.
This ensures that lovers of the brand have unique products in their hands: no item is the same.