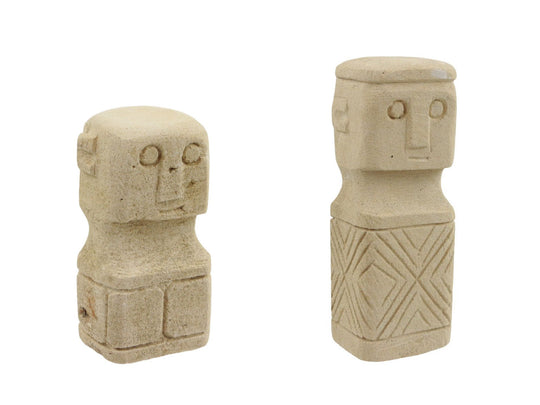 Earthware
Stoneman Statues
The stonemen figurines are known in Bali for their evil-repelling properties.
In addition, they are of course also a very nice accessory for your interior.
The figurines are even more fun when you combine several!
Or put them on a plateau.
Color: Cream
Size:
Badu 11 x 5 x 4 cm
Sedang 15 x 5 x 4 cm
Earthware originated from the love for authentic and natural products.
Local artisans make the most beautiful items, h
andmade and according to traditional techniques.
 All p
roducts have been obtained in an honest way and tell the unique story of the artisan.
The Earthware style is characterized by neutral colors, a natural look and that special authentic touch.
This ensures that lovers of the brand have unique products in their hands: no item is the same.