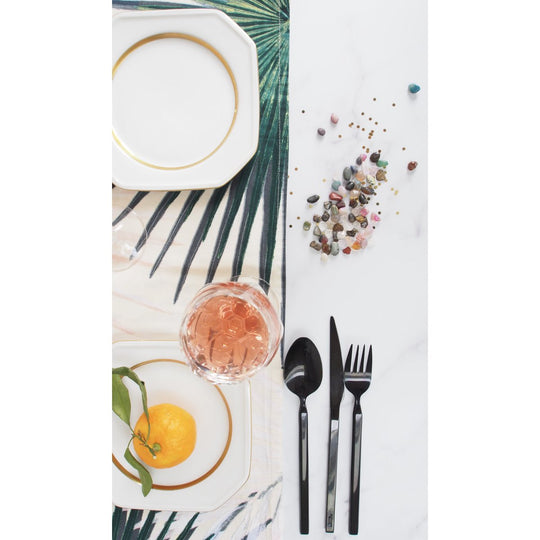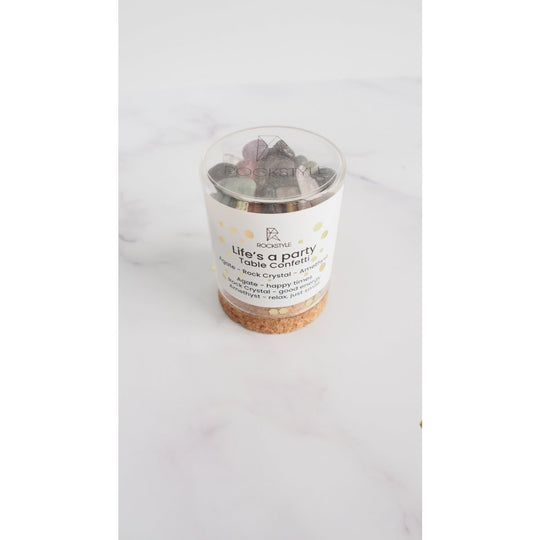 Rockstyle
Table Confetti
Get ready to Rock... in a blink of an eye, you turn your table into a festive party! This Table Confetti is sustainable and cute: life's a party!

In the glass car you find small gemstones in various size and colours, like agate/amethyst/rosequartz/rock crystal and lots of golden glitters,
And after your party is done, just put the stones back into the jar, so you'll be able to use them over and over again!
You can transform your table into a festive picture in no time.
With this Table Confetti you will surprise everyone - big and small: the different shapes, colors and glitter provide an instant smile and a great picture! Life's a party!

The glass dome contains all kinds of different stones such as, agate / amethyst / mountain chest / rose quartz and of course not to forget golden glitter! Of course you can store the stones in the beautiful jar after use and save them for the next party!

Agate provides Happy Times, Rock Crystal for the good vibes and Amethyst for relax - just smile!
Two sizes available - for even more glitter, sparkle & rock fun