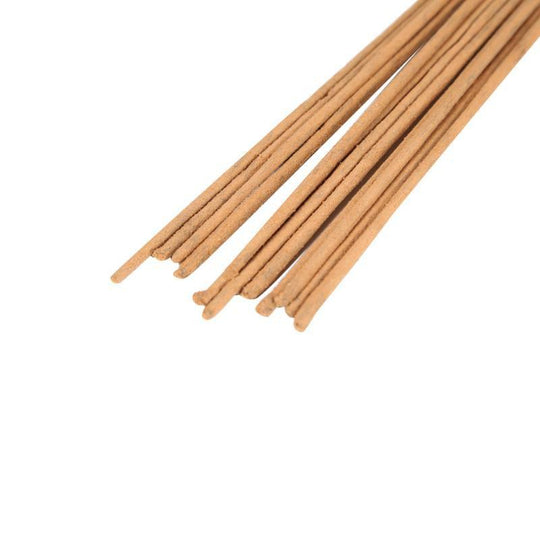 Ancient Wisdom
'Tales of India' Incenses
The 'Tales of India' incenses are beautifully packaged and inspired by the unique smells of faraway India.

This high quality Hari Darsham masala incense is hand rolled and ethically produced with no child labour whatsoever. And that makes it happy incense, a choice of gorgeous aromas made by people who burn incense more or less every day of their lives, as part of their culture. It's perfect for giving your home an exotic feel, ideal for masking cooking smells, and a great little gift for someone you love. Bring the magical scents of exotic India into your home and chill....
This Exclusive Collection, beautifully packaged, is based on memorable olfactory experiences inspired by India. It comes in 4 variants:

Maharani Dream: A rich blend of tropical floral dominated by sublime tuberose and subtle jasmine.
Mystic Temple: A sharp and invigorating mix of burning camphor, marigold and rose, leaving a warm rich and woody scent of sandalwood behind.

Monsoon Magic

: The lingering fresh scent of the moist earth with mossy middle notes and green leaf top notes.
Masala Chai: Warm, exotic, spicy tones of cinnamon, clove ginger and cardamon.

Each pack contains 15 g of incense sticks.
Made In India
Why we love this product!
Hand-rolled
Fair Trade
Natural Ingredients

Always use in a well-ventilated area