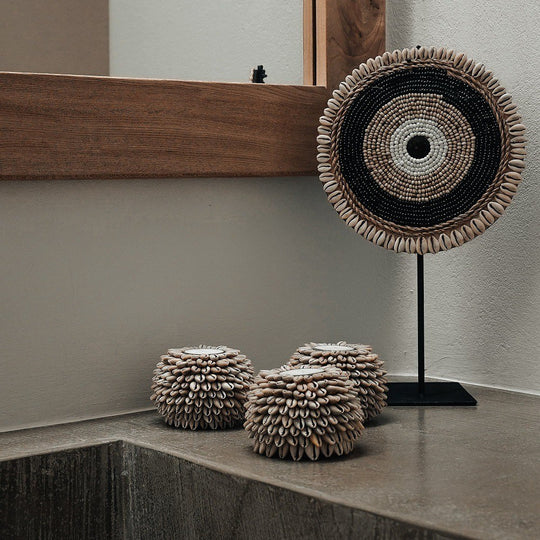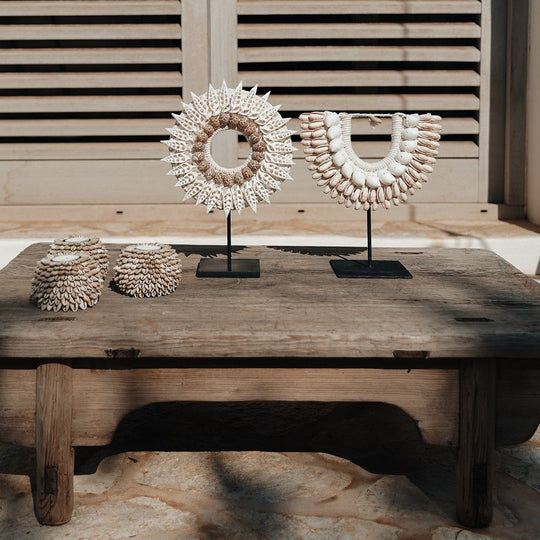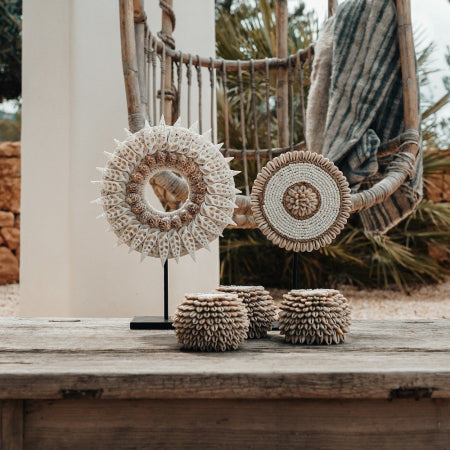 Earthware
Tealight Holder Shell ALEA
Shell tealight holder Alea provides a summery feeling in your interior!
Light a tea light in this tea light holder and see what coziness this will bring. This tea light holder looks good in an Ibiza or boho interior with many natural materials and shades. Combine with tea light holder shell Ayu for a playful effect. Combine it all!
Color: Beige
Size: 10 x 10 x 10 cm
Material: Shell
Earthware originated from the love for authentic and natural products.
Local artisans make the most beautiful items, h
andmade and according to traditional techniques.
 All p
roducts have been obtained in an honest way and tell the unique story of the artisan.
The Earthware style is characterized by neutral colors, a natural look and that special authentic touch.
This ensures that lovers of the brand have unique products in their hands: no item is the same.