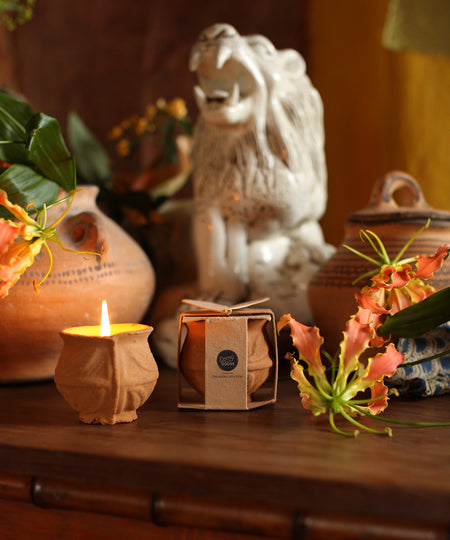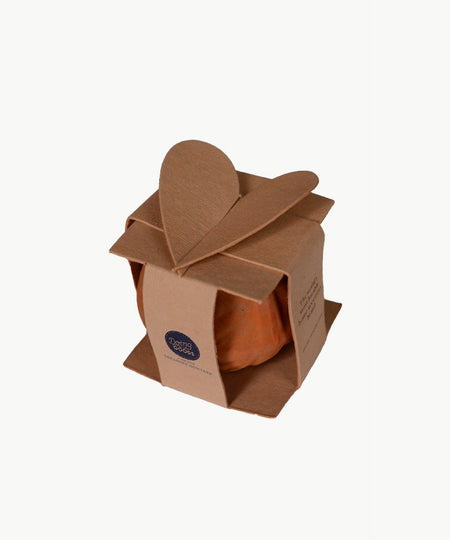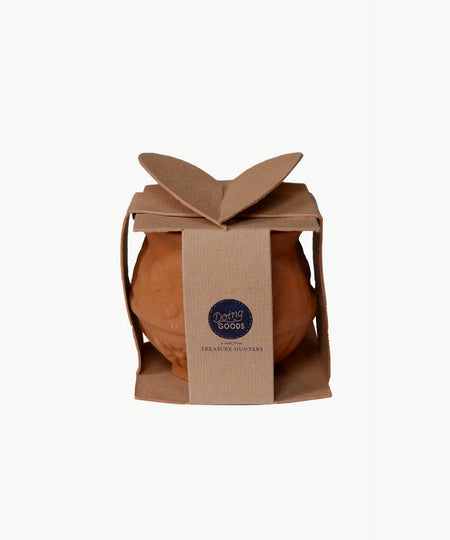 Doing Goods
Terracotta Scented Candle
This cute Terracotta Scented Candle Holder Mini gives your interior a lovely touch.

Beautifully gift packed in a pink pastel box, made of recycled cotton paper. A perfect gift for any candle lover.

These candle holders are handmade in India. Due to the handcrafted nature of this item, expect slight variation in the appearance of each item. Perfect by no means, but unique all the more!

Buying this handmade unique product means you are supporting the local communities where our products are made. Yay!
Material Terracotta
Origin India
Measurements 6 x 6,5 x 5 cm