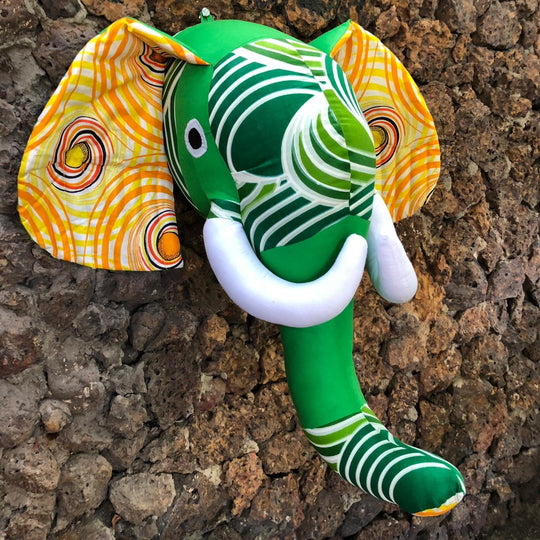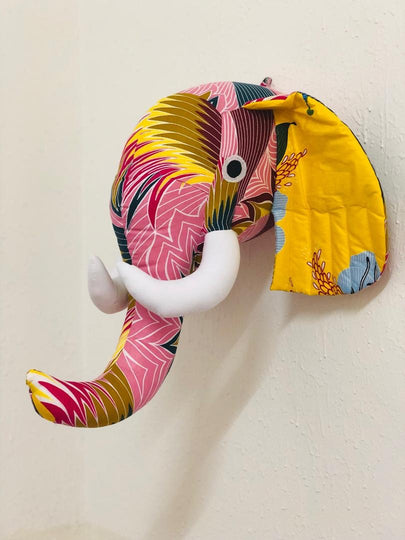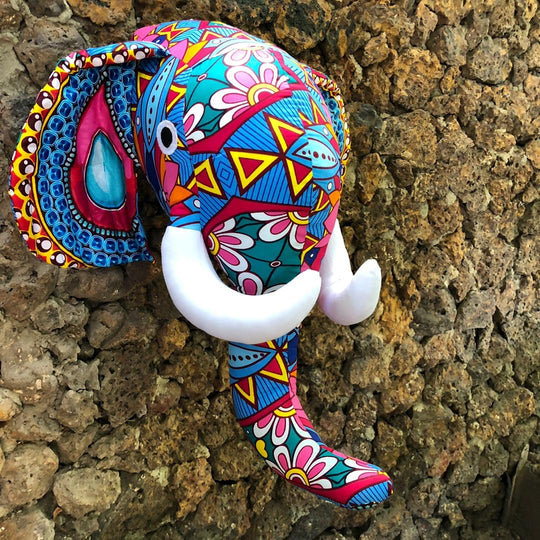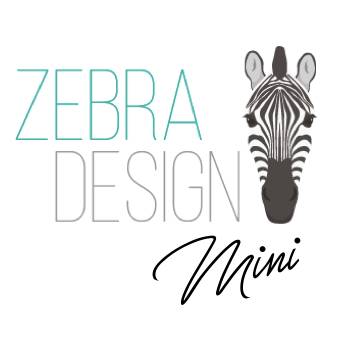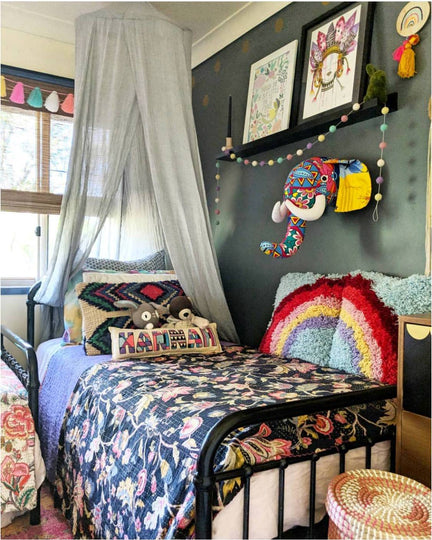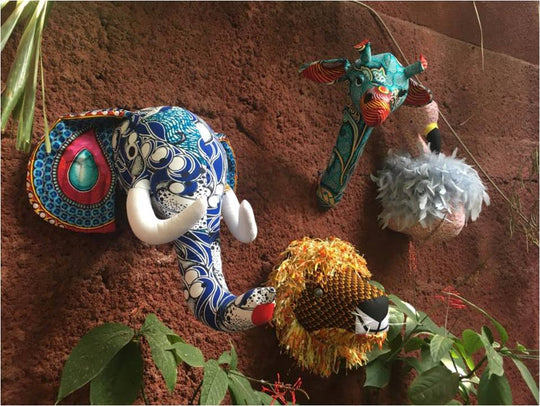 Zebra Design Mini
Trophy - Elephant
Wall mounted stuffed elephant head in original African wax fabric, 100 % Cotton.
Handmade, unique, made in Senegal.
Gives that extra touch on every wall in every Home.
Ideal for all ages.
Straight from te maker, with love from Senegal ❤
Two fabrics are combined, one for the head, one for the ears and the end of the trump.
Stuffed with fibre polyester filling.
Simple to hang with a fabric loop
Dimensions:
Large: +/- 50 cm (from one ear to another) 
Hight: +/- 50 cm (from the top of the head to the end of the trump)
Weight: +/- 900 gr
All pieces are unique, so variations may occur.
Sabine, a Belgian mom of two wonderful girls, Cloé & Charlie, has been living in Senegal since 2005. Creating has always been her passion. In 2016, after the birth of her second daughter and with the cooperation of Oumar, she started designing stuffed animal heads and soon Zebra Design Mini saw the light. 
First in her atelier it was just Oumar and Sabine.  Now they have two great tailors added to the team, Alpha and Mohamed.