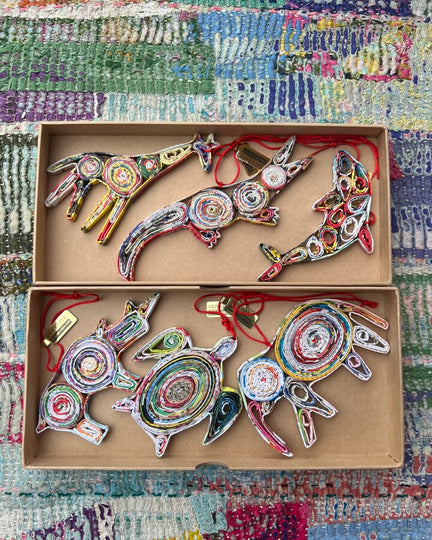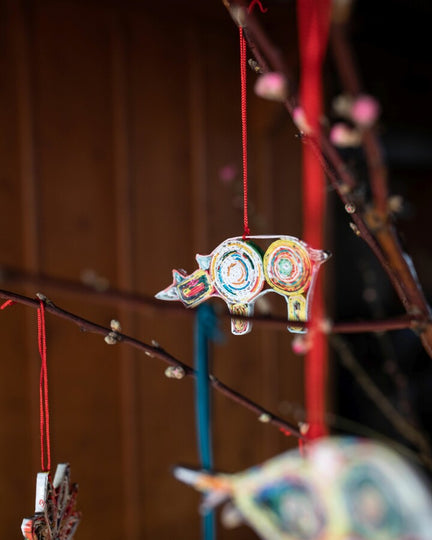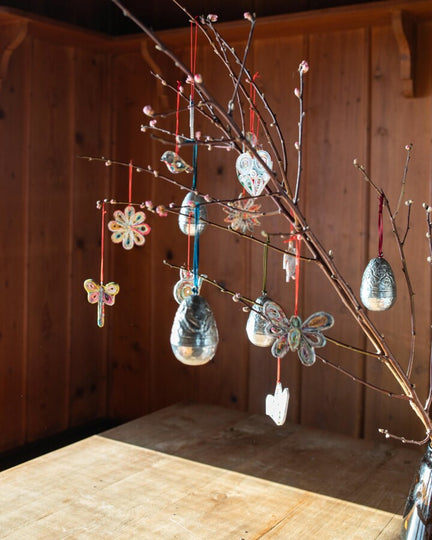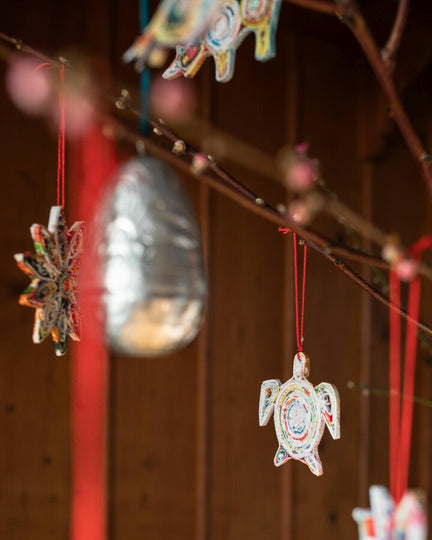 Van Verre
WILD Recycled Paper Hangers
6 beautiful hangers in a box, each with a ribbon
crafted in Vietnam
by skilled Vietnamese artisans
made of paper
beautiful Christmas hangers to decorate your tree
or year-round pretty accessories

Joyful hangers bringing colour and prosperity into your home. In a traditional Vietnamese village known for its exceptional handicrafts, the hangers are crafted out of recycled paper. With patience and love, the paper is folded and rolled by the skilled hands of the artisans. The families of workers and farmers surrounding the workshop, lend a hand in their spare time, increasing their income and standard of living. The project brings these families together as they connect over their work, overlooking their children as they play. The moral of the community is based on respect and equal opportunities; rising against discrimination towards gender, age and religious belief. In addition, understanding the importance of recycling in today's world deeply, the families contribute to cutting waste, saving forests and reducing pollution. Support this beautiful project and help preserve the art of handicrafts!