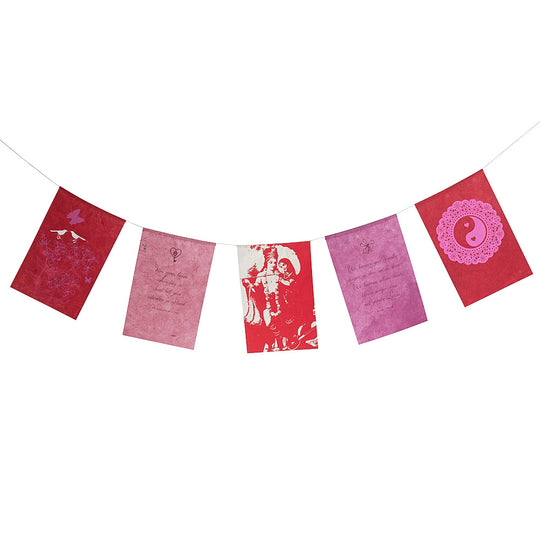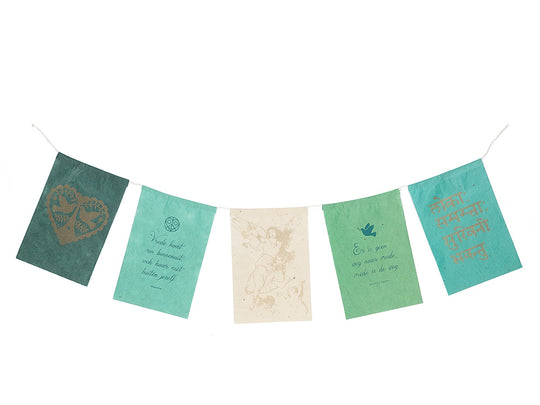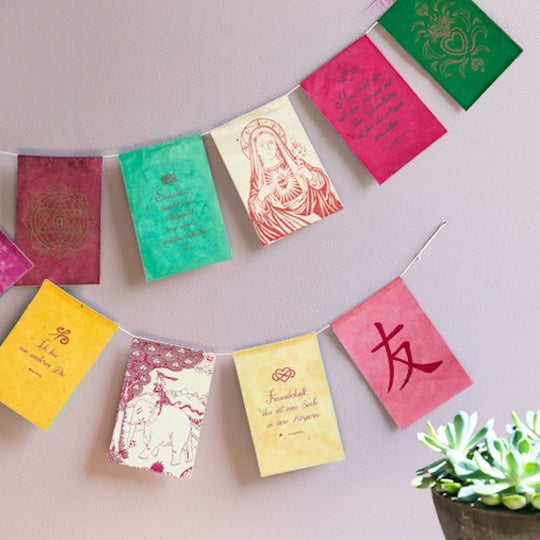 Koperberg
Wishing Flags
Nepalese wishing flags

A greeting card in the form of small flags that draw their inspiration from the flags suspended in the mountain passes of Tibet and Nepal; where they flutter in the wind to spread prosperity. These wishing flags of handmade paper are a fair trade product made in Nepal.
The wishing flags come in 11 different themes.

The garland with 5 flags of 10x15 cm comes with a loose sheet for a personal message and an envelope in matching colour. 
Koperberg is a supplier of unique products from Asia. The fair trade company has been working closely with small family businesses in Asia for many years and together they keep old crafts alive.