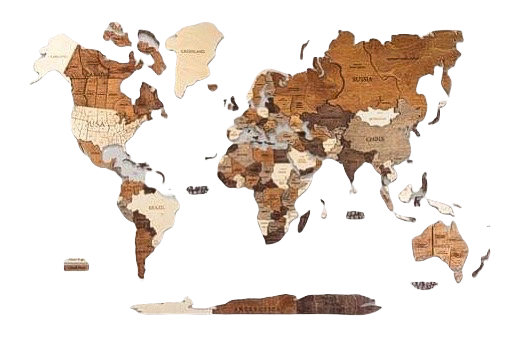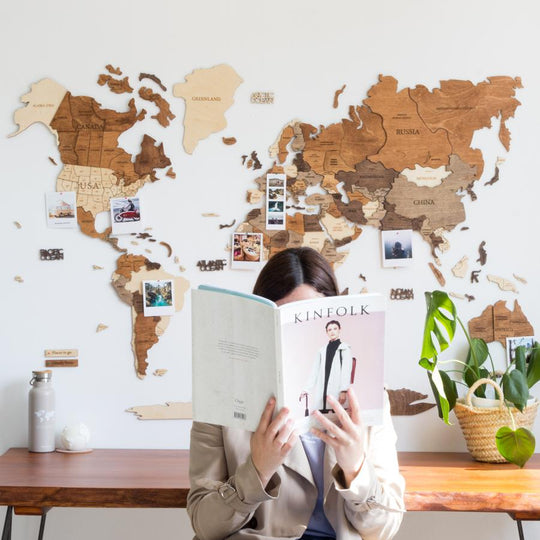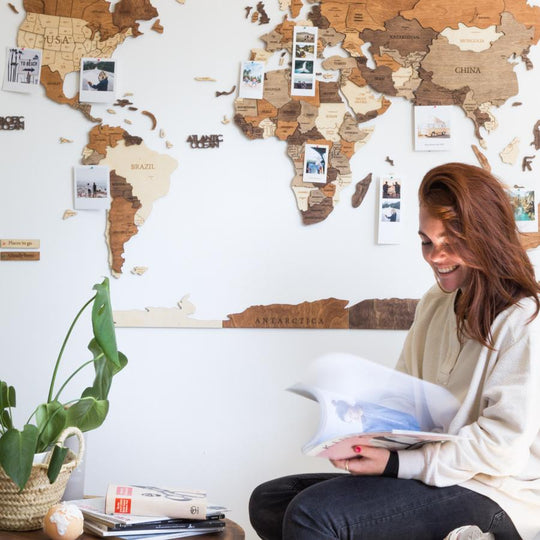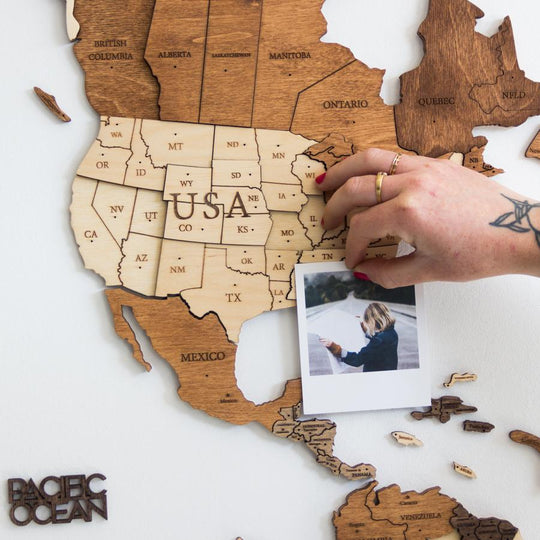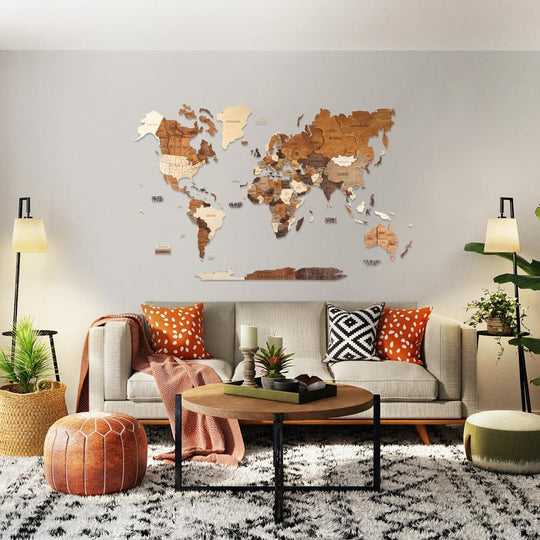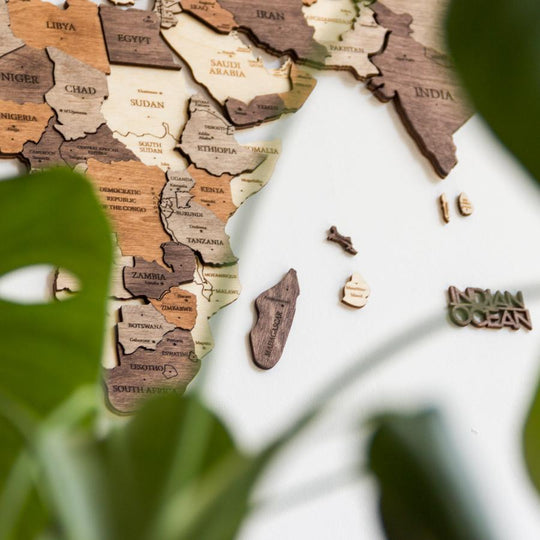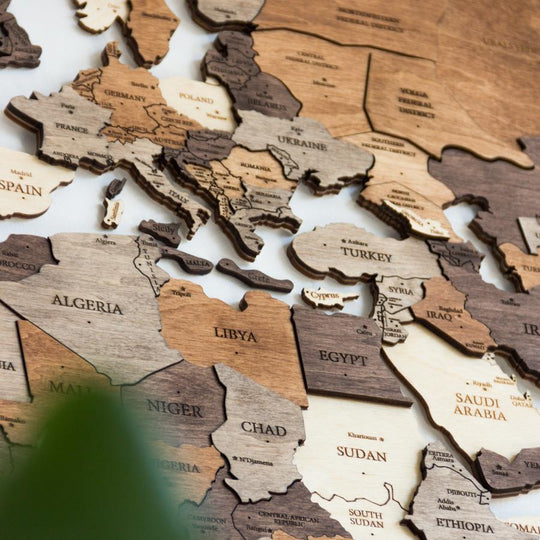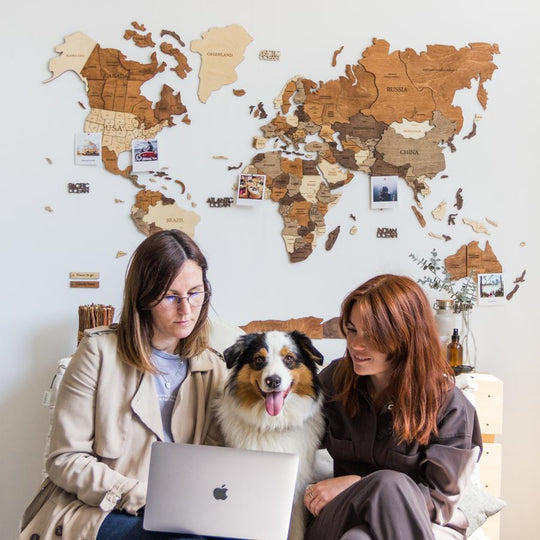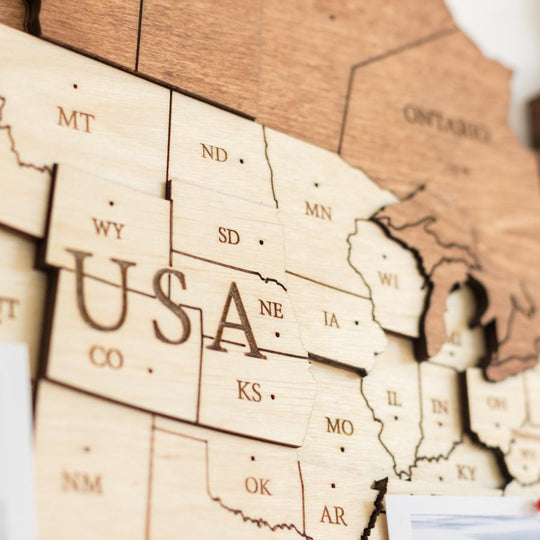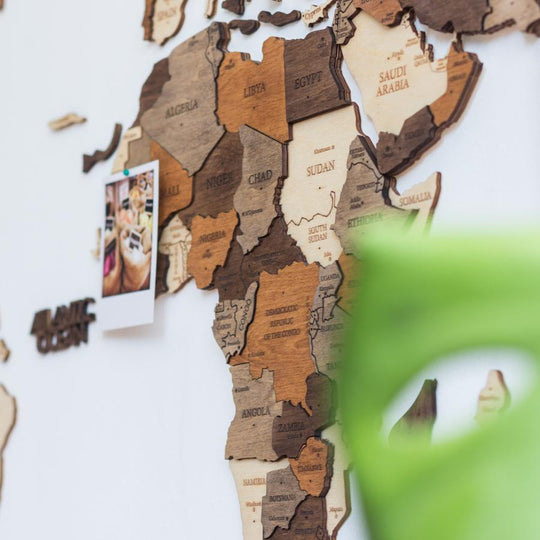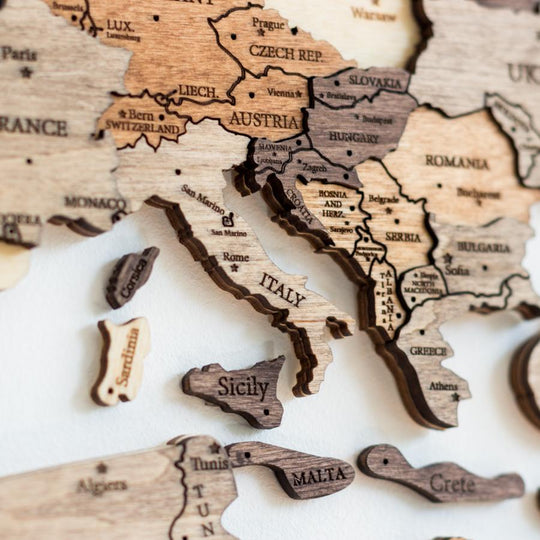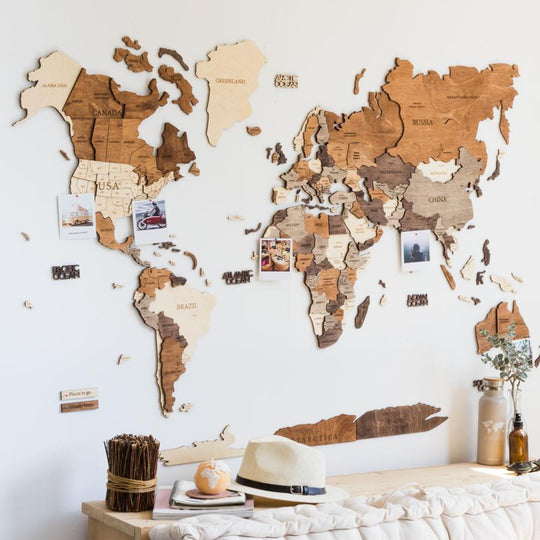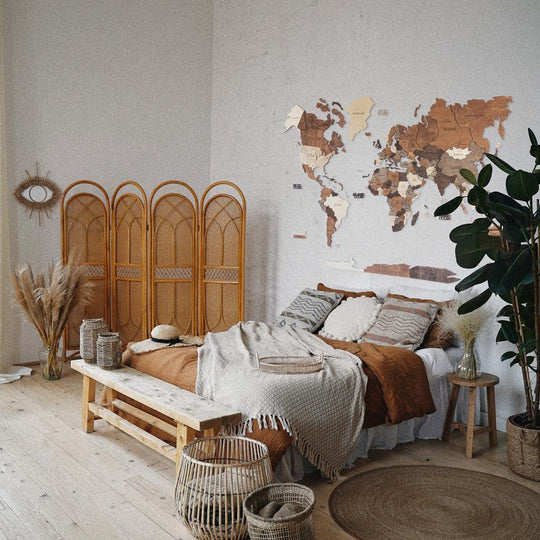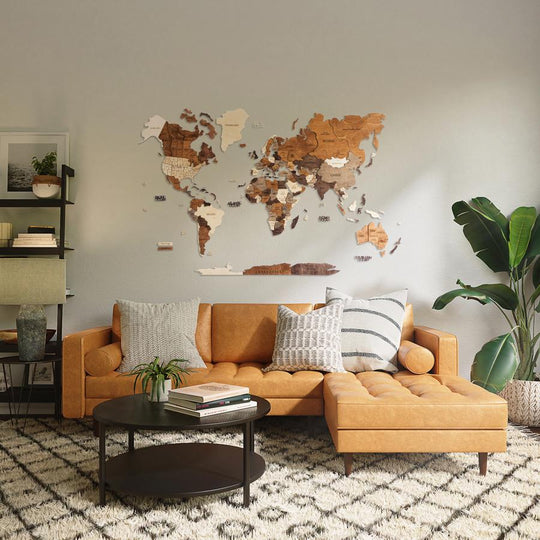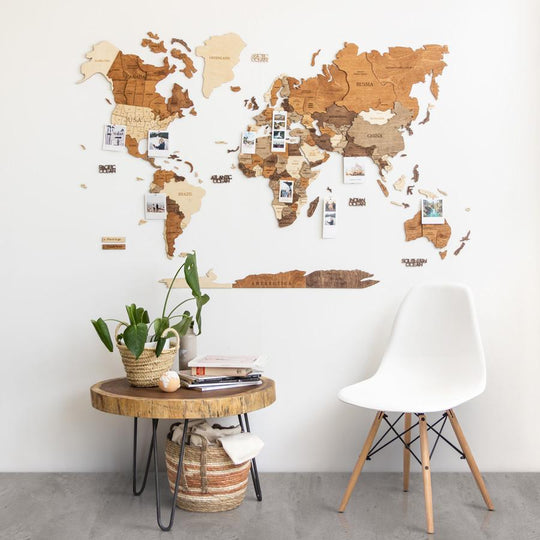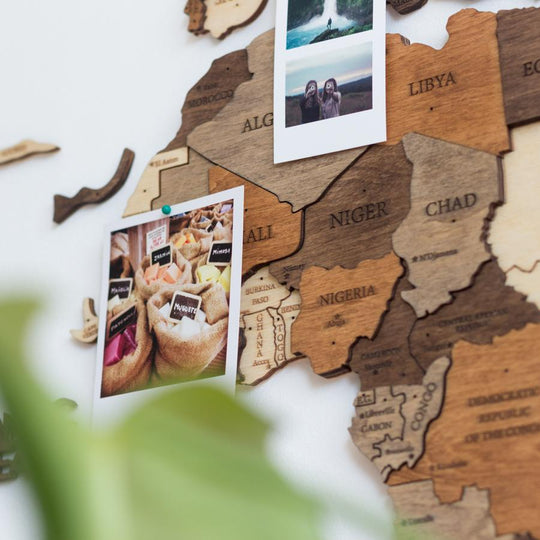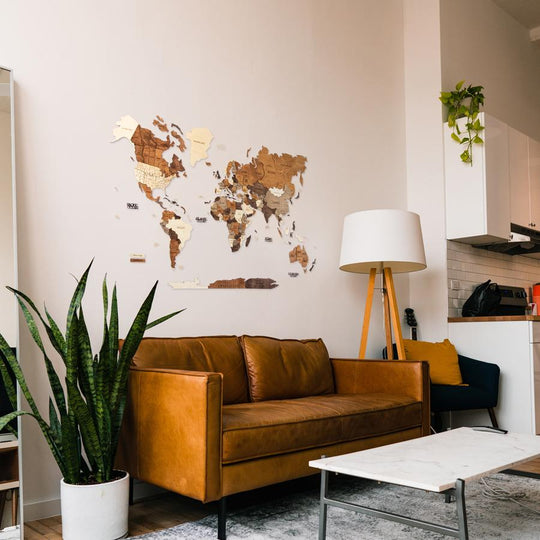 Miss Wood
Woody Map 3D
High End 3D Wooden World Map 
Enjoy dinner at home with your guests, remembering the adventures experienced during your last trips. This map will be the real star of the evening and the perfect host of your place.

The wooden 3D map will add personality to your wall. Use the green pins to mark the destinations already explored and red ones for those yet to be discovered.

This multicoloured map's different shades of natural wood will fit perfectly into your living room or bedroom. You won't be able to stop looking for new places to visit. Enjoy assembly of the map with your friends or family.

Laser-cut relief world map hand-assembled from reclaimed wood and birch plywood.


Handmade from natural birch plywood

Size: 150 x 90 cm

3D multilayered world map (thickness 6 - 15 mm)

4 different colours of natural wood (the colour of the map may vary depending on the shade of the wood)

Laser cutting and printing

List of world countries and capitals

Includes 20 green and 20 red pins

Includes double-sided tape for hanging without drilling holes in the wall

Setup in less than an hour

Includes instructions and patterns for a super easy installation

Double-sided tape does not work with wallpaper lined walls *

Tip: if you want to change its location, you can remove the double-sided tape by applying heat with a hairdryer (see in the video)

Wooden Jigsaw Puzzle. Decorate while having fun: 

Hanging your new map on the wall will be an exciting adventure. A jigsaw puzzle where you can fit the different parts of the world together and, at the same time, discover new places to explore.

It's perfect to put together as a family to enjoy a special moment together. This activity will also delight the kids, who can have some fun while learning geography. With the help of the instructions, it will be a piece of cake!

Instruction video:
https://misswood.eu/en/products/mapamundi-madera-3d-silueta-relieve