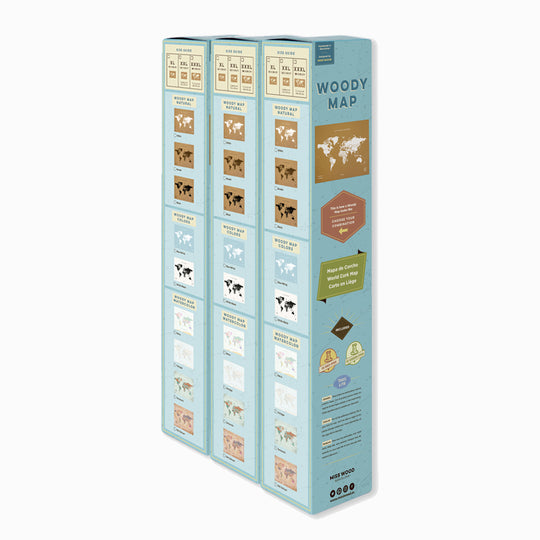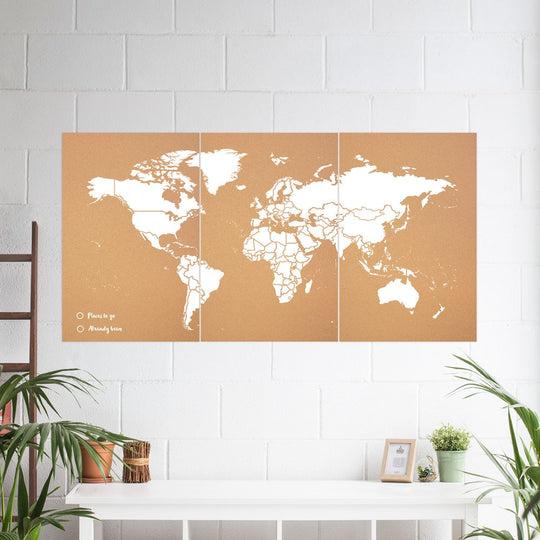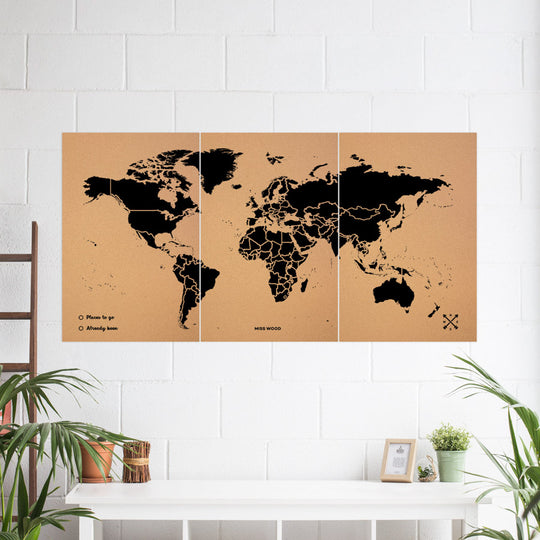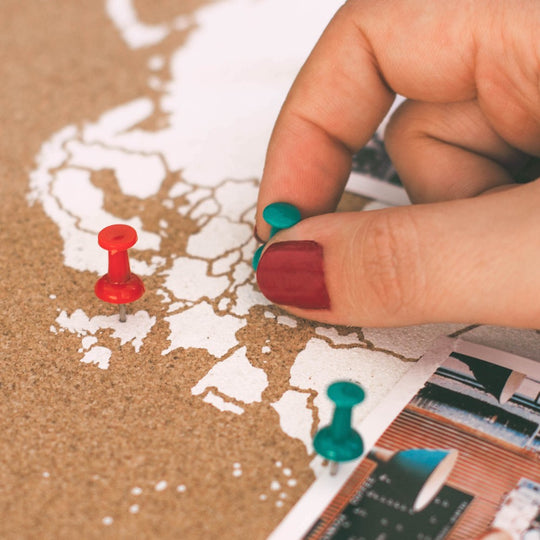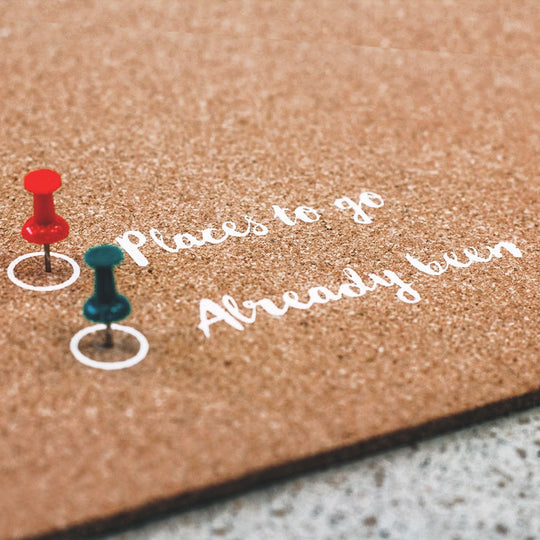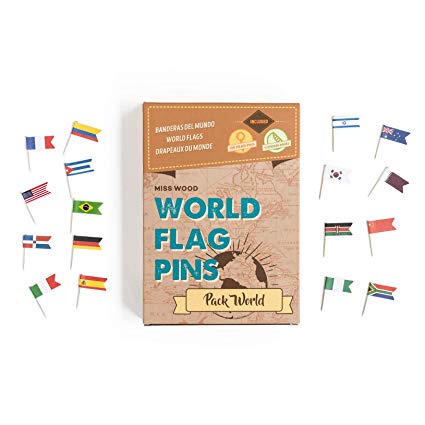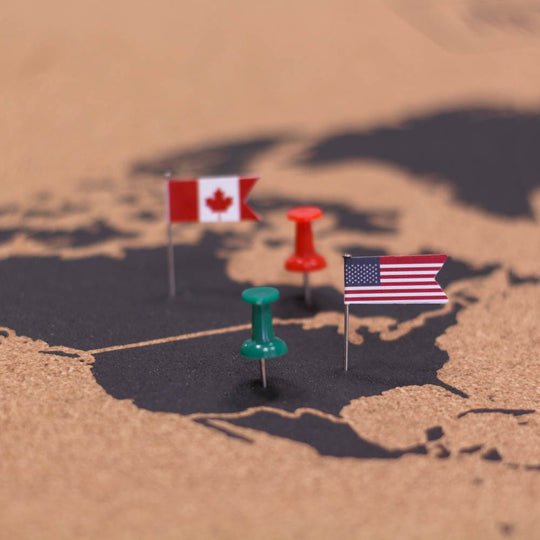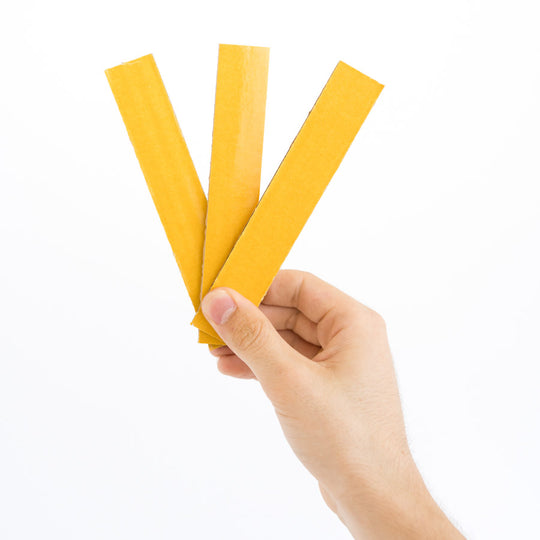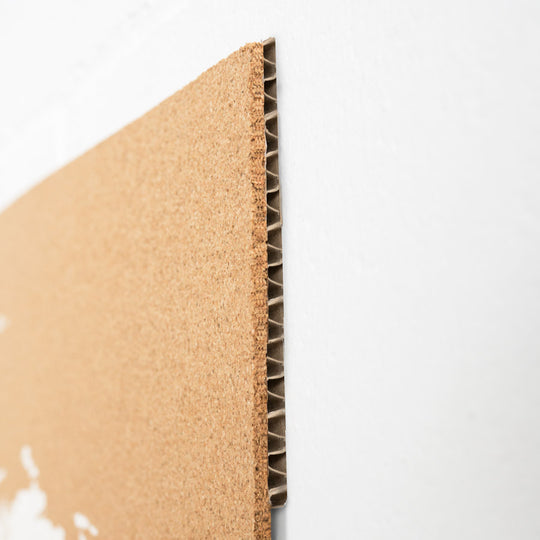 Miss Wood
Woody Map XXXL Combo Pack
THE ULTIMATE GIFT FOR FREQUENT TRAVELERS!
A HUGE MAP ON CORKBOARD IDEAL TO PLAN YOUR NEXT TRAVELS AND KEEP A BEAUTIFUL MEMORY OF THE PLACES YOU'VE BEEN TO. INCLUDING THE WORLD FLAGS PACK TO MARK ALL THE COUNTRIES YOU'VE VISITED ÀND ALSO INCLUDING A VERY PRACTICAL DOUBLE SIDED TAPE BY MISS WOOD TO STICK THE CORK TO THE WALL WITHOUT DAMAGES.
Giant world map
If you have an adventurous soul and you want to decorate your home with a giant cork map, this is your product. With the Woody Map XXXL you will have enough space to hang a lot of photos, souvenirs, plane tickets…
Decoration for your home
If the space is not a problem, this is the best map to hang on the walls of your living room and welcome all your guests. Another good idea is to hang it on the wall behind your bed (like a headboard), so, everytime you wake up,  you will desire to explore every corner of the world.
The biggest world map in the world
A world map for true world travelers.


FREE ESCAPE TOTE BAG INCLUDED ✔


Material: Natural cork and silkscreen printing design.
– Included: 30 green pins and 30 red pins.
– Packed in 3 cardboard boxes.
– You can hang it using the double-sided tape that is included.
You may want to stick it on a plywood board to easily move it around.
– Dimensions XXXL: 180 x 90 x 0,4 cm (3 pieces of 90 x 60 cm)
- World Flag included!
INCLUDES ALL COUNTRIES FLAGS FOR EACH CONTINENT.
100 NEEDLES WILL BE THE MINI-MASTS OF YOUR FLAGS.

- Installation instructions included