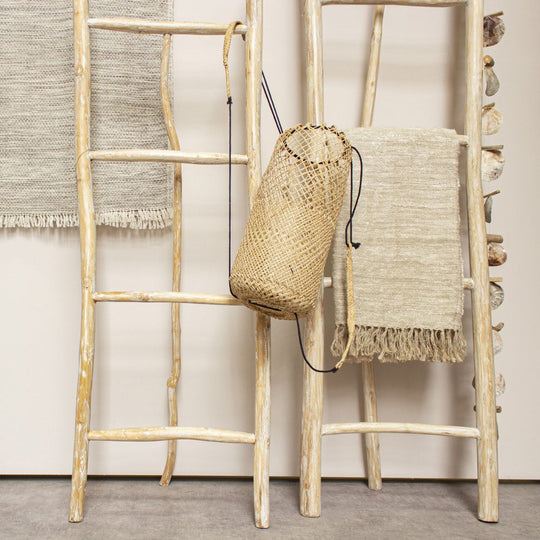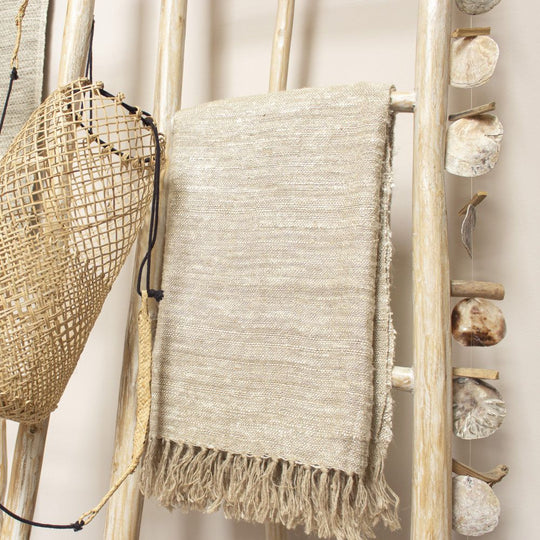 Earthware
XL Decorative Ladder with Stand
Decorative ladder with stand.
With this decorative ladder Kayo XL you can quickly create atmosphere in your home. Hang a nice rug over it or use it in your bedroom as an extra clothes rack. The standard makes it easy to place this ladder anywhere. Also available in a size L. Because this is a natural product, your item may differ slightly from the photo.
Color: White washed
Size: 190 cm
Material: wood
ONLY AVAILABLE FOR PICK UP IN STORE (too large for transport)
Earthware originated from the love for authentic and natural products.
Local artisans make the most beautiful items, h
andmade and according to traditional techniques.
 All p
roducts have been obtained in an honest way and tell the unique story of the artisan.
The Earthware style is characterized by neutral colors, a natural look and that special authentic touch.
This ensures that lovers of the brand have unique products in their hands: no item is the same.